After his apprenticeship as an electrician and the completion of his engineering studies in optoelectronics at Aalen University of Applied Sciences in 1996, Martin Enenkel consistently engaged himself in well-known German industrial companies in optoelectronics, sensor technology and lighting technology. This included almost 20 years of work for Phillips Technology, where he held various strategic and management positions in R&D, product and innovation management as well as marketing and sales. A 3-year stay as NAFTA Product Marketing Manager in the USA in Detroit, Michigan was also part of his professional career.
Most recently, Martin Enenkel contributed his in-depth expertise and acquired skills as VP & Head of Strategic Business Unit Industrial Solution at Jenoptik (Optical Systems). His responsibilities there included industrial automation, safety & security and automotive. He thus brings with him industry and management experience that is a perfect fit for Docter Optics.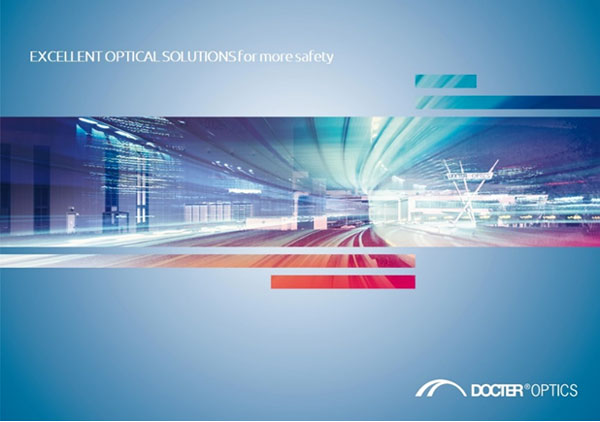 DVN: Martin, you are now since March 2021 CEO of Docter Optics. What are your general impressions about the company and how did the first 100 days went by?
Martin Enenkel: I have had a great start at Docter Optics within a highly motivated as well as excellent team that is eager for new challenges and driven by an open culture. Flat hierarchies and the development spirit make it easy to set up and implement goals for the future. Within the last 100 days we have already worked on several themes such as a new corporate identity and company culture and revised the company structure. But most important we worked on new technologies as well as customized application products for an encouraging future.
DVN: Can you describe the main business fields in which Docter Optics is engaged today?
M.E.: Docter Optics has excellent references in various industries such as automotive, illumination optics, digital projection, biometrics, printing, security/surveillance, machine vision and medical devices. More than 30 years of experience in the manufacture and development of customised optical components, optomechanical and optoelectronic systems have made Docter Optics into an OEM industry leader. Round about 30 per cent of the headlamps of all automobiles produced worldwide have been fitted with our components. Docter Optics developed several patented processes for the industrial scale production of multifunctional free-form components made of our own special glass as well as a multi-layer process for polymer optics and offers nowadays even ready molded precision optics for latest HD-Pixel systems (DOC-µTec®).

But Docter Optics is not only successful as an automotive supplier. The company also manufacture complex optical and optoelectronic systems, like fluorescence microscopes, fingerprint scanners, and optics for machine vision applications. With the help of their ready molding process directly from melting glass, they can provide glass components even for non-optical applications for a wide variety of industries. And Docter Optics Express Glass Services delivers semi-finished technical glasses (a few millimetres up to 1.5 metres) with the help of modern, self-developed 5 Axis-CNC-Centres thorough Europe.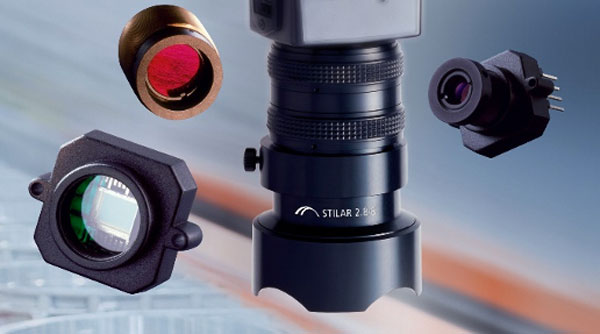 This is why Docter Optics is enjoying a reputation as a reliable and strong partner within a broad field of industries.
DVN: Which general capabilities set your company apart from your competition in the vehicle lighting field? What would you say is Docter Optics' greatest strength?
M.E.: The modular structure of our five competence centres—automotive, optical systems, express glass services, precision components, and polymer optics—offers an exceptionally deep value chain. This includes all development services: optical design, verification, prototyping, testing, qualification, tool and mold construction, as well as the corresponding documentation. Our team of specialists understand the physics of the materials we work with, has know-how in the design of optical components up to complex systems and especially excellent experience in process engineering. The successful, economical and high-quality series production of optics is based on various process technologies that Docter Optics can offer and on the knowledge of how the design of the tool must be arranged in order to guarantee the required optical functionality.

An example is the introduction of our patented glass molding process that uses glass gobs for high precision molded aspheres and free-form lenses with finished optical surfaces on both sides in fully automated operation. This represented a milestone not only in terms of economic large-scale production, but also in terms of lens design, stability and quality.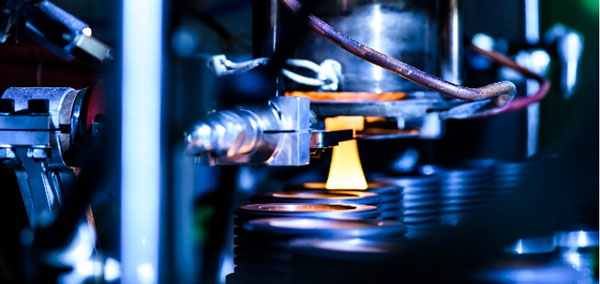 DVN: For automotive lamps, a shift from glass lenses to polymer lenses is clearly visible. How does Doctor Optics deal with this development?
M.E.: Decades of experience in the production of optical components made of glass have helped us in developing a technology for polymer optics—even if the two processes are completely different at first glance. Nevertheless, there are noticeable parallels across the entire value chain.
In 2018 we started the large scale production of polymer lenses for the automotive industry with the concept of a fully automated multilayer process similar to glass. With the help of this unique process Docter Optics once again sets the international benchmark in terms of the cycle times and quality which will enable to react flexible to the highly cost driven market.

You don't have to be a prophet to predict the coexistence of glass and polymer in automotive applications—possibly even a symbiotic solution is conceivable. An example could be glass components directly in front of high density light sources and design-oriented polymer lenses for secondary optics. From my point of view, hybrid solutions combine innovation and profitability to its best.
DVN: In our observation, the vehicle lighting world shows some reversing trends from globalisation to more regional focused approaches. Do you also share this opinion? Are such trends important for your company and how do you want to deal with them?
M.E.: Doctor recognise the trend to create local hubs to support core-based demand on-site as well. Actually, we are evaluating the local hub trend and check potential partners.
DVN: Another strong trend is the increasing use of LED headlamps. This trend has two directions: low-cost LED for mainstream vehicles and sophisticated ADB functions for higher grade executions. How do these diverging trends impact your business?
M.E.: Certainly, all vehicles will continue to require certain designs of optical technologies in the future, not just static systems for street lighting, but also dynamic solutions to projection and communication.
Classic headlamps typically use for their static light beam function single aspherical glass or polymer lenses. But this is not enough for future light functions e.g. in modern HD pixel light systems. There are various challenges that have to be solved. Within dynamic lighting systems you have to minimise the headlight dazzle with a maximum scene illumination and additionally project further information on the road like lines or patterns. This is why economical dynamic solutions need optical systems including high precision lenses with around factor 10 higher surface precision compared to components for static headlamps.
The latest Docter Optics free-form technology (DOC-µTec®) enables the industrial production of such kind of precision lenses without any further rework (e.g. grinding or polishing) and therefore offers high volume high pixel products at a reasonable price. It enables the OEM to reduce the total number of lenses and offers the possibility to add customized mechanical shapes to the front lens.

But anyway, future HD-Pixel Light Systems require a significant increase in optical performance. And therefore completely new technologies are needed. Our Head of Optical Design, Dr. Hagen Schweitzer, will give further impressions on this topic within Docter Optics presentation at the upcoming DVN US Workshop in September.
DVN: Photonics is becoming a buzzword for a number of applications where optical elements are needed and designed for advanced, new applications like lidar and lifi, etc. Which opportunities do you see for your company in such emerging business and technology fields?
M.E.: Applications from the photonic industry are and will remain the possibility of another strong footprint for Docter Optics. How? Let´s take lidar as an example: lidar is one of the fastest-growing markets in automotive and industrial applications and offers high potential for autonomy. Modern lidar systems are currently emerging and increasingly changing from prototype towards serial status. Actually you might need round about five up to seven lidar systems to recover the car surrounding. One Lidar systems is around a few hundred € value; to be competitive, I can admit you might need a target price less than €100. To meet this you have to reduce the amount of components, for example by using the same light path for transmitting and receiving through one free-form lens. In contrast to headlights, lidar systems are completely exposed to the weather and the environment which calls glass back with all its USPs. Therefore the DOC-µTec® technology is a perfect match for state of the art lidar system design, too.
DVN: As a final question, we would like to look with you into the future of vehicle lighting until the end of this decade. On realisation and broad market penetration of which 3-5 trends and technologies would you put your money as a best bet?
M.E.: I see three major trends:optical sensors for autonomous driving; hybrid lenses for HD pixel light systems, and new optical elements for interactive displays.
DVN: Martin, we thank you for this elaborate and open interview and your vision on the future. Doctor Optics has always been a very respected member of our DVN lighting community, and we are sure to keep it like that despite these difficult times we all are going through. We wish you a lot of success in your new function and a bright future for Doctor Optics together with your engaged team!