If you look to the membership list of DVN, you easily find that tier-2 companies build by far the biggest group of members of our lighting community. All of these companies contribute to the continuous progress of automotive lighting systems with significant specialised and proprietary technology and production expertise. Reliable supply and innovations in lighting equipment by tier-1s are strongly influenced and supported by these tier-2s. In the early development phase, automakers also gather technology information from tier-2s to establish their roadmaps.
DVN has considerably nurtured this symbiosis among entities along the lighting value chain, but everything can be improved. I personally think an even stronger focus on information from tier-2s through tools like the DVNewsletter, DVN Reports, DVN Workshops, and DVN Conferences—and of course the DVN website—can be beneficial for the whole community.
In line with these thoughts, in this newsletter, DVN presents an interview with the new CEO of Docter Optics, who have been a DVN member company since the beginning. After the sudden illness of CEO Dr Jan Hamkens in 2017, there have been several changes in Docter Optics' leadership. Since February 2021 there has been a new CEO; the interview in this week's in-depth article will reveal interesting insights how this tier-2 is positioned and wants to manage its future.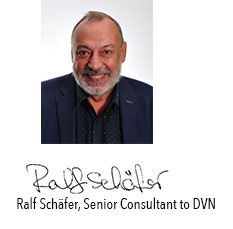 Remember, the DVN Workshop is happening near Detroit in just a little over a month from today. If you haven't already, hurry and register online while there's still space available!