The DVN Munich Workshop is now finished. Here are some highlights we retain from the 20 lectures, the regulation session, and the 22 exhibitions booths: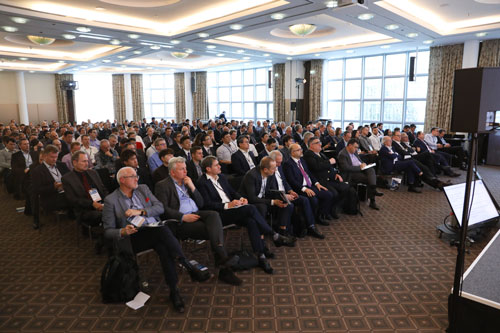 LEDs
For front lighting, the proliferation of LEDs is now clearly dominant, with 100% of new developments using LEDs (at least in vehicles for developed countries).
Several presentations explained how this was achieved with steep cost reduction made possible largely by standardisation of optics and electronics. A notable quote from the session: "We jointly need to work on making LED headlamp technology even more commercially efficient for full democratisation."
ADB
Mechanical shutters are a thing of the past. The matrix beam, first on the Audi A8, has been extended into progressively less expensive cars.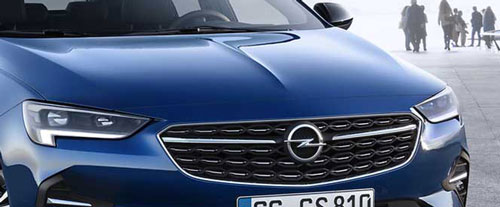 The assumption when talking about headlighting innovations used to be a high/low beam system. That's no longer the case; now ADB systems are the assumption. LED and µLED arrays (additive solutions) are the preference at the moment. Low cost ADB using a limited number of LEDs with new small LEDs chips allow direct imaging without primary optics—that's multiple savings stacking up to make the technology cost-feasible for popular-price cars.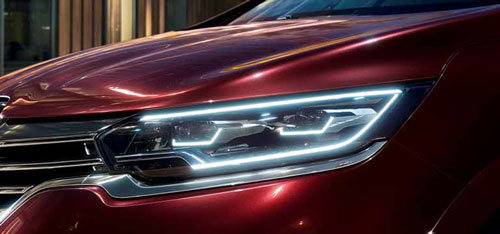 The intermediate level of ADB is shifting toward µLEDs; just about all set and light source makers are using or developing this technology. The pixel count is steadily rising; µLED modules presently under development for SOP in 2022 offer 4 to 25 kilopixels. The number of pixels needed is hot topic of discussion—4 kilopixels is thought to be adequate for road marking but insufficient for road writing, and 25 kilopixels is considered a threshold for clear road writing, though for Chinese character projection (or automatic aiming) a high pixel count is required. The benefit of more pixels is countered by the cost increase.
The upper level of ADB with more than 1 megapixel is currently achievable with DLP solutions that cost out such that they're mainly limited to premium brands, with currently a limited number of applications due high cost and a limited field.
But all these discussions about technique and pixel count are academic if the basics aren't addressed: if digital light is to join the megatrends of the automotive industry, it has to increase safety, it has to be sustainable (acceptable power consumption and packaging volume, etc), and it has to be easy to use.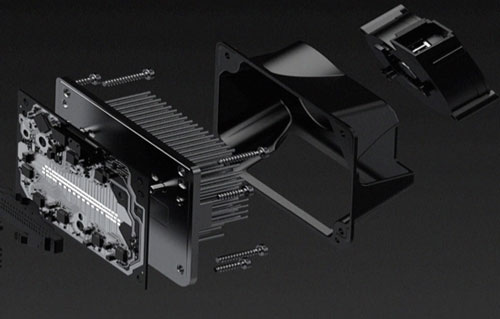 About ADAS or Autonomous Driving, several presentations insisted about the importance of good lighting performance even in these modes, and perhaps even more in this mode as a weak level of lighting was responsible of some accidents with autonomous driving; obviously the sudden necessity for the human driver to be able to see and drive could occur at any time.
Laser
Laser is still pushed by BMW with new solutions and new partners, and with new modules more powerful and more compact and certainly less expensive than the previous ones; that's significant progress on one of the bigger drawbacks of this technology.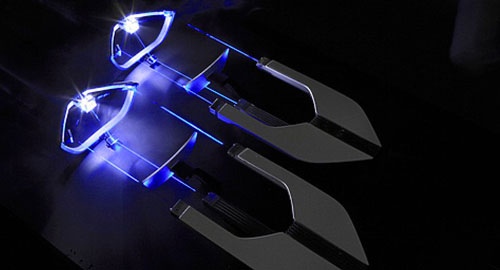 These new laser modules will also be applied for ADB. Nevertheless, whether laser will be able to break out of the niche market is an open question.
OLED
For rear lamps, OLED solutions are still pushed by Audi, who envision system functionality and appearance not possible with LEDs.

LEDs are fighting back, though; they're extending their styling domain with new appearance capabilities and new materials (LEDified textiles, for example). Displays for dynamic rear lighting and for communication are developed by several companies despite the fact that the current regulations do not allow such items on roadgoing vehicles..
Interior lighting
A specific session was devoted to interior lighting, with 4 lectures. Clearly, interior light is going to be the new "chrome"—widely and diversely used for design and style differentiation. The target should be the driver will leave the car more relaxed than when they entered it. Dynamic visual communication is being deployed to benefit drivers and vehicle occupants. Will it work?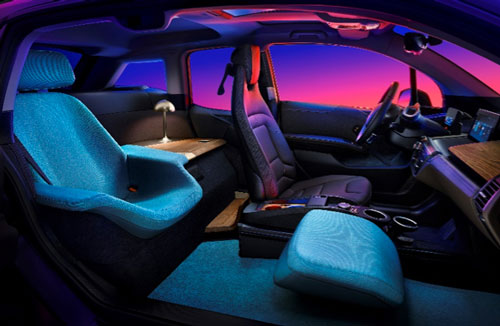 Regulations
Regulations are progressing particularly with efforts from the GTB. But an acceleration is necessary for harmonisation and to keep up with the pace of technical innovation. GTB needs to develop closer coöperation and more meetings with national regulatory bodies, particularly those of the USA and China. The objective is to discuss future potential of lighting innovations, present results of independent research, and agree guidelines as the basis for decisionmaking. To that end, the latest idea is to hold regular seminars, in conjunction with trade fairs and events relating to technical innovations with tier 1-2-3 suppliers, to focus on developing implementation plans for the next 3, 5, and 10 years to be presented to regulators. Regulators are to be openly invited; effective planning for regulatory coördination upgrade can't be conceived behind closed doors. The whole lighting world has to be involved in these efforts; it can't all be done by a small team led by Geoff Draper, Davide Puglisi, and Bart Terburg.