The Intelligent Transport Lighting Congress took place in Frankfurt from the 28th to 31st January 2008.
For Conference Advisor Prof. Dr.-Ing. Alexander von Hoffmann from University of Applied Sciences / Nuremberg, this "Intelligent Transport Lighting" conference provides some unique properties which differ from other lighting conferences:
"Intelligent Transport Lighting" offers an additional "Cross Section Day", where all lighting branches can exchange about experiences and trends.

All presentations last for at least 40 minutes giving enough time to present all aspects in detail

Additional Workshops Days enable the attendee of the conference to set a focus on topics which are especially interesting for him.
Actually, this year's 4-day congress was the biggest and best attended event in the series of all 8 IQPC's Lighting conferences: 99 specialists from the lighting industry from 16 countries worldwide exchanged expertise and visions, 15 of whom were coming from international OEMs such as Fiat, Ferrari , Bombardier, Peugeot, Ford, Scania and Yamaha.
Important areas such as LED front lighting, cross-industry interior lighting concepts, OLEDs and EL foils were just some of the case studies which could be heard from a top level speaker faculty which included Koito, Fiat, Ford, Hella, Visteon, Goodrich, Siemens VDO and Zizala.
Next conference is planned for 27th – 30th January 2009.
About University of Applied Sciences Nuremberg: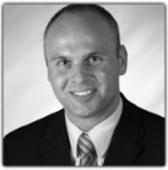 Prof. Dr.-Ing. Alexander von Hoffmann focuses in research and education on the application of CAx Methods to improve automotive lighting.
Students learn fundamentals like light source modelling, regulation issues or strategies for optical design in automotive applications.
"Finite Element Method (FEM)" is taught to enable students to perform heat or vibration analysis of automotive parts.
This curriculum is finished by lectures in "surface modelling" and "photorealistic rendering" which bring the designers' point of view to the students.