The new DVN Study New Lighting Functions 2020–2030 describes in 125 detailed pages how safety, communication, comfort, and styling with light can most feasibly be improved in context of today's and tomorrow's realities on the ground around the world. It's now available for purchase.
The main reason you should buy this study is to have the most current, complete information on new ideas, functions, use cases, and variables that will form the future of vehicle lighting. There are going to be numerous changes—some quite fundamental—to just about every part of the vehicle lighting toolbox, value chain, and world. And not just in some far-off future; the changes are here and accelerating. Everyone must prepare now—despite 2020's challenges.
That's the primary main reason to buy the study, but it's not the only reason. Here are more:
• It's prefaced by one of the great minds of vehicle lighting regulation—the Chairman of GRE—who explains how to manage regulatory issues, and by an industrial head of innovation, who presents the challenges of new lighting functions in the next decade;
• It presents in detail the new exterior and interior lighting functions to improve safety, comfort and styling, considering the regulatory implications;
• It provides a working answer to three key variables: car demand in the coming months and years considering the pandemic; the shape and size of the overall vehicle lighting market in medium and long terms, and the influence of lighting in fatalities today and in the future with new lighting functions.
• It's packed with relevant, new information efficiently presented as 11 best bets built by eight experts, each with more than 30 years' experience in lighting.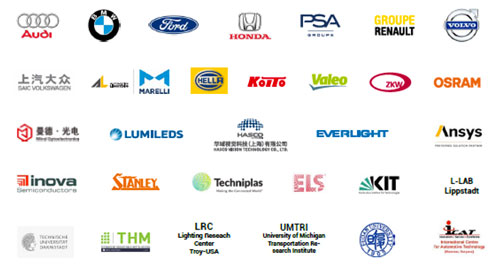 These best bets form the position of DVN after extensive interviews with 35 companies including automakers, lighting suppliers, research institutes, and consortiums involved in lighting. Some of these best bets are broad-stroke descriptions of major goals and trends; others are key challenges and opportunities.
For example, one of them centres on vulnerable road users and the evolution of lighting to drive down the unacceptably high rate at which they're killed and injured in traffic at night. Another looks at the future of a certain technological category and its applicability to new exterior and interior lighting functions using HR resolution from matrix, DMD, µLED, MLA . Another explores differences of styling imposed by brands as decorative illuminations, considering regulation and still another develops evolution of digitalization and personalization for new safety and styling features..
That's just a quick description of four examples out of a list of eleven!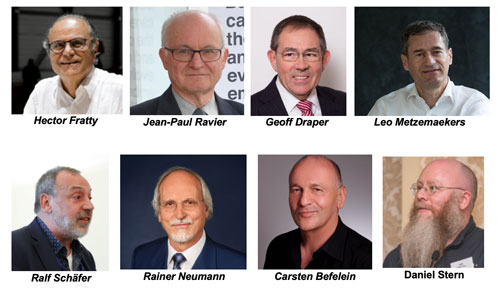 This study, made by 8 automotive lighting experts, each with more than 30 years experience, will materially help lighting and driver-vision decisionmakers to build and optimise their long-tem strategies and plans, while simultaneously helping specifiers, researchers, engineers, designers, stylists, and regulators focus and target their work efforts. The study was built because all of us at DVN are convinced that new functions will be the main challenge of vehicle lighting in the next decade.
More information about price and contents following this link
Contact DVN's Salomon Berner to buy your copy or buy directly HERE .
Here's the table of main contents to whet your appetite:
Chapter 1: Preface
Chapter 2: Acknowledgements
Chapter 3: Management Summary and DVN Best bets
Chapter 4: Market view and business opportunities
Covid-19 and Industry Transformation
A bright view for the automotive lighting market?
Chapter 5: Lighting and Traffic-Related Fatalities
Road Traffic Fatalities Around the World
Road Traffic Fatalities by Region
Lighting and Road Fatalities
Chapter 6: New Lighting Functions to improve safety
Lighting functions and new communication functions for safety
Communication functions: Description, Interest and Challenges
Chapter 7: Overview of technologies for new safety and communication lighting functions
Base Lighting functions
ADB and HD Systems
Road Projection, Analog Signals, Displays, Digital Light, Holography
Chapter 8: Importance of Styling for Exterior Lighting
Impact from styling for lighting safety functions
Impact of design-driven lighting functions
Regulatory implications
Chapter 9: New functions for Interior Lighting
Safety- and communication-driven interior lighting functions
Styling, comfort and use case driven interior lighting functions
Regulatory Status of Interior Lighting
Chapter 10: Regulatory Impacts and Considerations;
Chapter 11: Research Studies on New Functionalities