Last week, it was the 173rd anniversary of the birth of Thomas Alva Edison. He was born on 11 February 1847 in Ohio, and grew up to become an inventor, scientist, and industrialist.
To celebrate it, here we highlight ten historic high points of how lighting has intermingled with automotive mobility.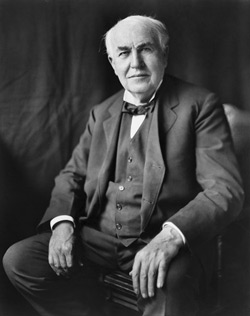 Edison's light bulb, applied to automobiles, was step number two in the effort to turn night into day for drivers. We've previously reported on step number one—the acetylene headlamp—and that's a story worth review to understand just how revolutionary electric headlamps were. Now follow along with us as we present ten breakthroughs in a chain touched off by Edison's invention.

1. Electric light bulbs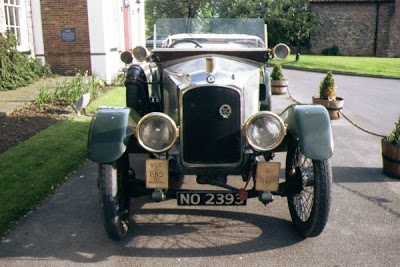 In 1913 Bosch put out a generator for car engine mounting to bring electricity to cars. Add two light bulbs and some optics, and: the world's first electric headlamps.
2. Dual-filament bulbs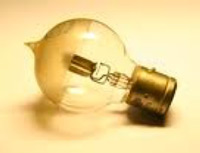 From 1936, the Bilux (Osram, Germany) or Duplo (Philips, Netherlands) bulb with two filaments was located in the reflector of the headlamp, giving two different beams selectable by the driver. This technology was updated enormously in 1957 with the "European Code" bulb, designed to produce the new European Code asymmetrical low beam. Its greater output and dimensional accuracy quickly made it the overwhelming standard in the European market, and its fundamental design was kept for its successor H4 bulb arriving in 1968.
3. Standardised sealed-beam headlamps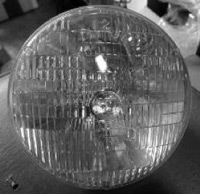 In 1940 a 7-inch round sealed beam, one per side, was adopted as standard equipment on all vehicles sold in the USA. The hermetically sealed unit solved problems of tarnished silver reflectors and proliferation of headlamp components that had been making repair parts difficult to stock and buy. An alternate system of 5.75-inch round SB, one high/low and one high beam per side, was permitted in all US states in 1958. The sealed beam standardisation was adopted into US federal law in 1968. By 1976, 200 mm × 142 mm (one per side) and 165 mm × 100 mm (two per side) rectangular sealed beams were also permitted. The U.S. sealed-beam mandate lasted until late 1983.
4. Halogen bulb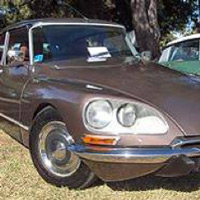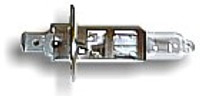 In 1962 came the world's first halogen headlight bulb: the H1. Two more single-filament bulbs arrived shortly after, the H2 in 1964 and the H3 in 1966. A high-pressure halogen gas fill allowed much greater efficacy for brighter, whiter light at night. And unlike conventional incandescent lamps, the bulb glass was not darkened by vapourised tungsten deposits. The world's first 2-filament halogen headlight bulb, the H4, was first commercialised in Britain in 1968 and gained European approval in late 1971. In a very short time, the H4 light became the world's most popular headlight bulb, and that is still the case today. A version of the H4 was legalised in the USA in 1992.
5. High Intensity Discharge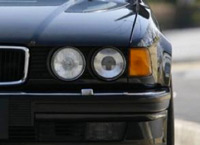 In 1991 came HID ("Xenon") headlights—a first step beyond Edison's glowing-filament technology for lighting drivers' way at night. HID bulbs gave a giant leap in efficacy, producing 3,000 lumens at 38 watts of electrical power, versus about 1,000 lumens at 65 watts for halogen. Optical technology evolved to provide HID high beam, as well as the initial low beam, about 8 years after the introduction. Xenon was truly a revolution in headlighting safety performance, but the system was expensive and never yet met the optimistic initial volume predictions.
6. LEDs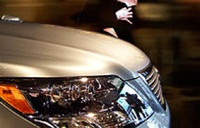 In 2006, Lexus unveiled the first LED headlamp at the Paris Mondial motor show and started production in 2007. The system was made by Koito and had 3 projector modules and one reflector module with Nichia LEDs, all to produce only the low beam (high beam used a halogen bulb). LEDs only require around a quarter of the energy of halogen lamps. In addition, they are very durable.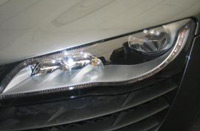 One year later, Audi unveiled the first full LED headlamp in the R8. For the first time, all light functions of a serial headlamp were done in LED technology: low and high beam, daytime running light, turn signal, and position light.
7. Laser lights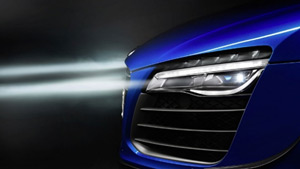 In 2014, BMW and Audi unveiled the laser technology. Laser light now enabled ideal light distribution in every situation, increasing the visibility distance to 600 metres and permitting scanning beam for ADB.
8. Glare-Free High Beam (ADB)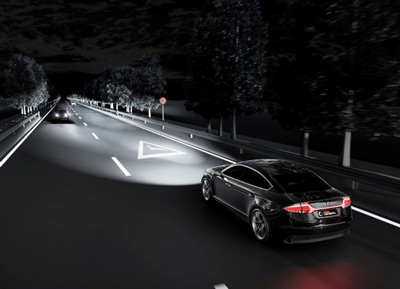 The driver's dream is now realised—one can now drive all the time in high beam; slices and spots of light are selectively shadowed out in the precise direction of opposite and leading cars. Low beam glare with high beam seeing. This technology was introduced in the Volkswagen Touareg in 2010 and is now available in all the premium cars and as an option in many generalist cars.
9. OLEDs
OLEDs—organic light-emitting diodes—are used in smartphone displays and other suchlike. Making the jump to automobile lighting has been a challenge, but they're here. Audi presented a design study as early ago as 2013, which makes it possible to replace conventional lighting functions with an integrated monitor at the rear. The material is applied very thinly to the body. When an electrical voltage is provided, the molecules emit photons and the surface lights up. Because of their transparency, individual OLEDs can be placed one behind the other to mix colours. A swarm of luminous particles, for example, elegantly depicts the turning of the car at the rear. The swarm is also intended to indicate the speed of the car and the strength of the braking process.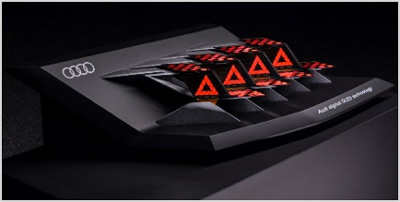 And in the future…
10. New lighting functions
• Communication by light for safety: car to driver (own-other)
• Vehicle to vehicle-vulnerable road user
• Autonomous driving status indication
The lighting community are working to thoughtfully create lighting functions to help everyone in the traffic environment, improving everybody's safety and comfort.