Dr. Dirk Linzmeier is CEO of Osram Continental. He recently shared his thoughts on where we are and where we're headed in the vehicle lighting world:
"I'm passionate about all the possibilities vehicle lighting holds for us. Highly innovative products will shape the future of driving, and lighting will play its part in this interesting journey. We expect the automotive lighting market to reach an annual growth rate (CAGR) of about 5 per cent. But what drives this development, what are the trends exactly and how are they adopted in the different regions?
LEDification is Driving Force Behind All Trends
"The basis for the further development of automotive lighting is the continuously increasing penetration of LED technology in all car segments.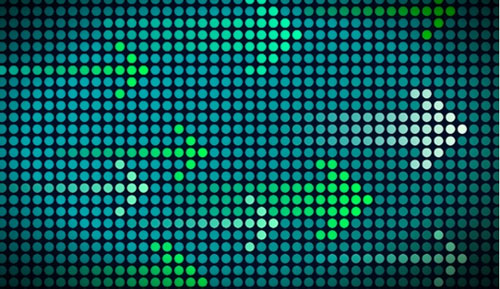 LEDs not only provide significant efficiency benefits, they also enable better visibility and more functionalities as well as new design options. To make these benefits accessible for entry level cars and base options, cost efficient and standardised modules are in demand. With our eXchangeable Light Engine, Osram Continental will soon introduce an answer to this demand.
Projection Solutions are Key to New Customer Experiences
"The market value for projection solutions will be nearly €2bn in 2027 with a CAGR of more than 100 per cent within the next 5 years. From static logo projections, which we already provide, we will move towards fully dynamic 360° content that can be adapted to one's wishes and transform a vehicle's surroundings into a customised light canvas.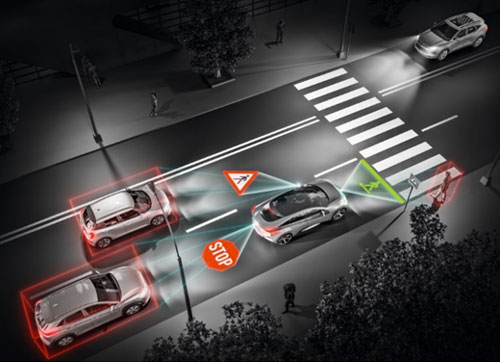 Interior Lighting Turns Vehiclse Into 3rd Living Space
"Another important area for innovative vehicle lighting is interior lighting, which is expected to have a market value of more than €2bn in 2025 and a CAGR of ~20 per cent within the next 5 years.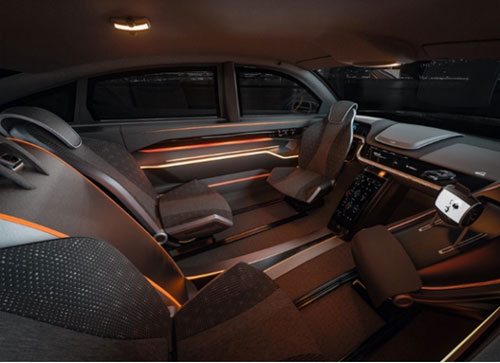 "Currently, available applications of illumination inside the car are welcome scenarios, ambient, functional and safety features. Furthermore, we are already testing projections on dashboards, seats, doors, roofs and windows.
Car Body Lighting: Light Beyond headlamps
"For luxury cars, car body lighting becomes more and more important as an aspect of the vehicle's design, branding and differentiation.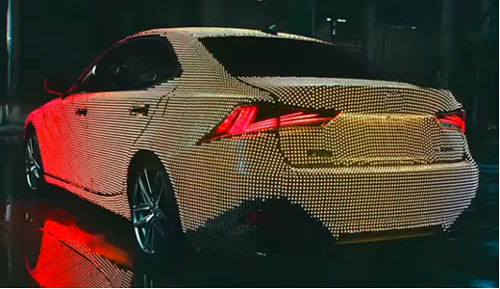 "The market value is expected to increase to more than €1bn in 2027 with a CAGR of around 100 per cent within the next 5 years. Light and exterior body parts fuse to create novel lighting systems shaping the perception of the car in a truly innovative way.
Connectivity: Merging All Trends
"By connecting light sources with the vehicle's data and environment using sensor fusion and algorithms, smart lighting functionalities for increased safety become possible. Together with a partner, Osram Continental are already working on the next step for these features by merging them with Augmented Reality (AR) technology.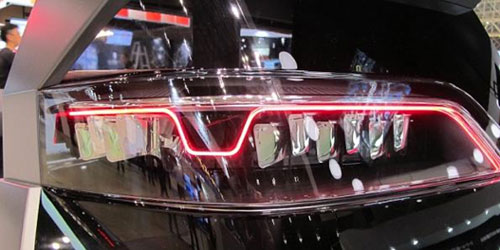 What our teams in the different regions report
"In Europe, the LEDification is in full swing and the market is increasingly demanding cost-efficient solutions for the volume segment. In addition, we are noticing a very high level of interest in projection solutions for both the exterior and interior of a vehicle. Especially, our 360° solutions are being requested by more and more customers. This positive development is also reflected in the fact that the negotiations on standardising the extension of turn signals by means of projection are progressing. Discussions about the interior of a vehicle show that ambient lighting has arrived in all segments in Europe. Our customers are therefore looking for new ways to differentiate themselves by the illumination of larger surfaces or projection solutions.

"In Asia, too, the share of LED-based lighting solutions is steadily increasing. The Chinese, Japanese and Korean markets are in transition. India, which is still predominantly based on halogen, is also on the way to LEDification by skipping the step of HID technology. Indian automakers and tier-1s are working very determinedly on the introduction of LEDs, making India a highly attractive growth market. In addition, Asian automakers are very interested in new lighting technologies. Front and rear lights have developed from a pure lighting function to an important part of vehicle design. Chinese makers in particular are very open to the introduction of completely new functions and technologies.
"In North America, automakers are focused on finding innovative ways to integrate new lighting technologies, especially with regard to building brand recognition through light. Of particular relevance are animation and wow factors that can be achieved by light orchestration. At the same time, like in all regions, cost is a driving factor, which is why makers are looking for modular building block solutions that allow them to introduce new technologies across platforms without recurring high R&D investments.
Proud to actively shape this development
"As you can see, the market for vehicle lighting has never been livelier. We have just started to explore the numerous possibilities for the design and functionalities of a vehicle and its journey. I'm proud that we at Osram Continental are part of this development and that we are actively shaping these trends together with our customers."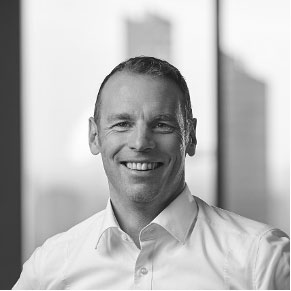 Dr. Dirk Linzmeier is married, father of 3 kids living in Munich. He studied electrical engineering and information technology. PHD in driver assistance. Pedestrian detection with radar, laser scanners and infrared sensors.
After 4 years at DaimlerChrysler AG in Driver Assistance Systems, and 10 years at Robert Bosch taking various positions in Germany and China in the area of driver assistance, and electronics, he joined in 2018 Osram Continental as CEO, building up a company from the scratch transforming people from two corporates into one competitive, high-performing team, achieved an order-intake of €1.5bn and entered successfully into new lighting areas.
About the different technologies concerning HD lighting, he said:
"We need to differentiate between HD Lighting systems like DMD, µLED and LCD, and lighting technology used in sensors such as laser scanners.
I prefer to think out of a customer perspective. What benefits bring HD lighting systems for a driver? Which lighting functions and uses cases can be developed based on existing technologies? Lighting functions requiring pixels in the range of 30k (and later 100k) most likely will use µLED devices. DMD for now remains a niche product for uses cases which require a very high resolution.
Generally it has to be considered that in automotive industry single source devices such as the DMD are only interim solutions until there is either a second source or another technology available.