Automotive lidar volumes are growing exponentially, and efficient manufacturing technologies are a major driver of that happy trend. So this month's issue of your DVN-Lidar Newsletter focuses on rising lidar production and equipment rates; innovative technology and technique, and fresh application ideas. We also bring you an interview with a knowledgeable industry expert, who shares his thoughts on the effect of weather conditions on lidar performance, and its coexistence with other systems.
Technical competition is another force vector driving the evolution of vehicular lidar, and so you'll read about a special kind of camera which gives lidar a run for the money.
And we've got the final list of speakers of our 6th Lidar Conference, to be held 29-30 November in Wiesbaden. You'll want to register as quickly as you can; this is a unique event with the whole lidar industry gathering in one place to talk and listen with each other and showcase the latest breakthroughs.
We're ever so glad you're here with us in the DVN-Lidar community. Enjoy this newsletter!
All best,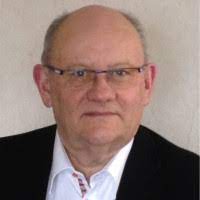 Alain Servel
DVN LIDAR ADVISOR