Great lidar breakthroughs are under development for commercialization in the foreseeable future, and meanwhile new innovations are here now, with more coming every day. A new solid state beam-steering technology from Lumotive, for example, of which we bring you coverage in this issue of your DVN-Lidar Newsletter.
FMCW lidar is heating up as an imminent technology; today you'll read all about a SiLC SoC supporting cheap FMCW lidar designs, and AEVA's new Aeries II 4D lidar, presented at the IAA.
You'll also find our special report of the Autosens conference in Brussels, where we found—among many other things—that thermal cameras are expected to gain traction in the near future, for short- to long-range perception and 360° AV seeing systems.
We've also got the preliminary docket for the DVN-Lidar conference to be held 29-30 November in Wiesbaden for you to look over, register now to attend!
We're ever so glad you're here with us in the DVN-Lidar community. Enjoy this newsletter!
All best,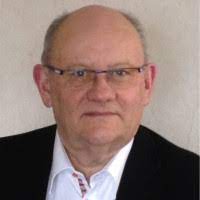 Alain Servel
DVN LIDAR ADVISOR