This month's DVN-Lidar Newsletter brings focus on robotaxis. They're sprouting all over—in China (Toyota + Pony; Didi + Xpeng, Baidu + Geely), and in the USA, where Waymo and Cruise autonomous taxicabs in San Francisco may now operate 24/7 and charge commercial fares. But the same week that came true, Cruise was asked to halve their fleet after another new accident with an emergency vehicle.
In this edition you will also find a special report on the DVN-Lidar Deep Dive 3 in San Francisco, with a focus on FMCW Lidar technology. We bring you coverage of our visit to Koito's lab in Sunnyvale in context of their Cepton investment and cooperation.
In our lidar tech articles you will find an overview of FMCW lidar's applications (Aeva), Lidar's simulation (Robosense / dSpace), software developments (Aeye), and system integration (Hesai / Nvidia and SiLC / Indie).
And we've got the first preliminary docket for the DVN-Lidar conference (29-30 August in Wiesbaden) for you to look over.
We're ever so glad you're here with us in the DVN-Lidar community. Enjoy this newsletter!
All best,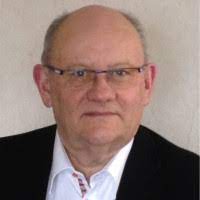 Alain Servel
DVN LIDAR ADVISOR