This lidar-heavy month might look like the new pace of business as usual in the lidar world. A new L3 system with lidar is coming on the market, with the new BMW 7 Series.
We bring you a DVN-L interview with Cepton, wherein they explain the benefits of lidar integrated behind the windshield and describe their cost-control approach by developing their own ICs.
Chinese premium EV brands continue their expansion; Li Auto wants to become like Tesla with 1.6 million cars in 2025. They're using lidar for L2+ applications, which are easier to launch compared to L3 systems such as the one on Volvo's EX90. Volvo has announced their EX90 with lidar will not be ready before Q3-2024 in the US.
In lidar technology, the ISO project to develop a test method for automotive lidar will get under way soon—an important step, as international standards are crucial for lidar to be considered a mature, mainstream technology. Today's DIN 41791 standard, published just this past April, is a start, but not enough by itself.
As for AD deployment: robotaxis, delivery shuttles, and autonomous trucks are starting preliminary test operations everywhere—even in the Middle East—but a commercial deployment and profitable business case is still a long way away. Example: Cruise announced a $500m loss in Q1-2023.
Finally, you will find our final agenda for the Lidar Deep Dive III event to be held 29-30 August in San Francisco. This event, combined with a lidar session of the DVN Lighting Workshop, will host 10 lectures about lidar.
We're ever so glad you're here with us in the DVN-Lidar community. Enjoy this newsletter!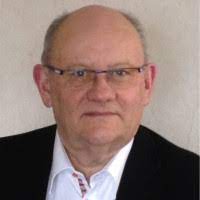 Alain Servel
DVN LIDAR ADVISOR