Rafi Harel is an experienced senior executive with over 30 years in the hi-tech industry in R&D; engineering, and product-delivery C-level positions in leading worldwide global teams:
GM Finisar Israel, 2010-2016
VP R&D Orckit-Corrignet, 2001-2010
IDF Intelligence Elite Technology unit, 1992-1999
DVN: Opsys, founded in 2016, are still perceived as new. Tell us about your company, won't you please?
R.H: We knew the automotive market needed an innovative lidar solution. Our goal was to solve problems, such as moving parts in lidar. We wanted to solve all known issues by enabling a no-moving-parts (pure solid-state) scanning lidar with high resolution. We wanted it to be fast-scanning and ultra-small to deliver a full performance across all operating conditions and range.
By 2018, we had already introduced our first-generation solution to the automotive market. It was based on full semiconductor technology with 2D addressable VCSEL array; SPAD detector array, and our ASIC chip which controls the lidar operation and the VCSEL array.
Opsys' newly-developed technology also enables a fully automated production line with minimal touch-labour. In addition, our solution benefits from a software-based, fully automated calibration process which looks more like a camera production line.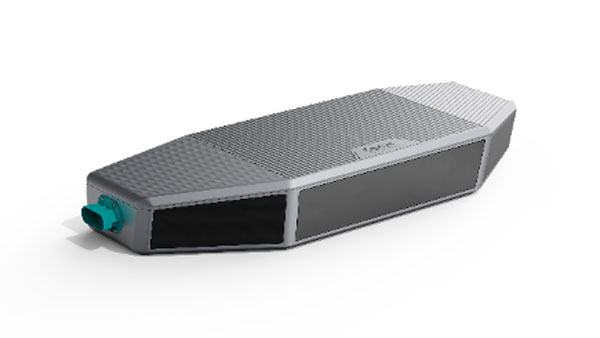 Our initial version proved to our customers that our pure solid-state scanning lidar technology achieves their target specifications, such as 200m with POD > 90 per cent for a 10 per cent reflectivity target at
0.1 × 0.1 angular resolution, as well as delivering the best flexibility and value.
By next summer, our SP3.0 platform will move to mass production. It will meet all automotive standards with full DV so it can be delivered to our customers.
DVN: You're marketing solid-state lidars with no moving parts. What makes them better?
R.H.: Our unique implementation of electrically-scanning lidar without any moving parts enables us to design and manufacture highly reliable and best performing scanning lidars, while delivering best value to customers. Opsys scanning lidar delivers 300 metres of detection range with ultra-fast scanning and high resolution under all conditions. Our sensor can be installed behind the windshield; in the headlamps and/or taillights, and delivers a contiguous point cloud of the FOV. Currently the packaging size is 7 × 4 × 5 cm, and the next generations will be even smaller.
DVN: What wavelength do you use, and why?
R.H.: Opsys lidar is operating within the 900-nm window on several wavelengths, to optimise the performance of the lidar while enabling a scanning lidar with no moving parts, using material systems produced widely and efficiently around the world. In addition, this wavelength range minimises the impact of rain and fog; it delivers best performance under all environmental conditions, without any active temperature control.
DVN: How come your transmitting structure is based on a VECSEL array?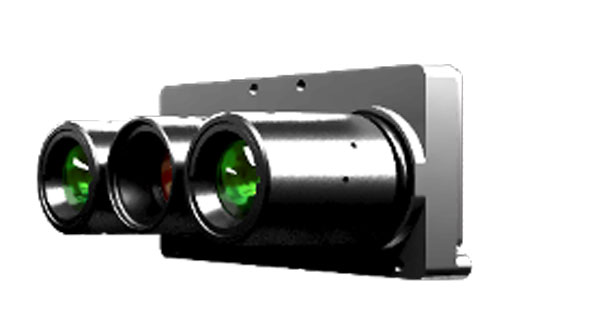 R.H.: Opsys' patented use of a fully-addressable VCSEL array allows us to deliver the highest power density while also operating under the FDA class-1 eye safety limit in all conditions, to achieve best-in-class performance and value for customers. That's well beyond any flash lidar capabilities. The Opsys lidar structure, which does not have any moving parts, allows for a highly automated manufacturing process while significantly reducing any touch labour requirements. It also allows for a scalable cost model for large quantities.
DVN: You've recently announced coöperation with Chinese supplier Hasco. Tell us more, will you?
R.H.: Opsys' unique true solid-state scanning lidar delivers high performance and reliability in a small size, providing a cost-effective solution which can be efficiently scaled up to large production capacities while realising significant economies of scale. This type of value, coupled with the ability to integrate our lidar behind the windshield and/or within the head- and taillights with no performance penalty, delivers the differentiated value our customers were looking for.
DVN: What happens to Opsys lidar in bad weather?
R.H.: Not only does Opsys lidar deliver superior performance, but the system is designed to operate under bad weather conditions! The lidar performance is optimised for ranges up to 300 metres, with a possible use for a radar system which has a range beyond that. We see the two technologies as complimentary and both can be used in an ADAS system, although the lidar delivers the best performance up to 300 meters.
DVN: How do you prioritise between short- and long-range applications? How do you see the market dividing up in terms of lidar range?
R.H.: Our lidars are designed to deliver best value and performance for short and long distances, as well as delivering a one-stop shop for our customers for their lidar needs, which will address all levels of autonomous vehicle and ADAS requirements depending on specific implementation.
DVN: Are lidar and imaging radar competing or complementary? And do you foresee the radar-lidar performance gap narrowing?
R.H.: At the moment a lot of use cases we are getting can only be solved by lidar technology. We believe, however, that the definition of our customers' architechture will be used in a way that combines lidar and radar technology, with both solutions being integrated into the ADAS system to maximize the system's reliability.
DVN: How does the automotive lidar market differ in various markets?
R.H.: We see a massive global opportunity for lidar addressing numerous applications with significant CAGR. The automotive demand for lidar is ramping up now more aggressively in Asia, and is projected to ramp at similar rates in the EU and US markets, but with a probable 1.5 to 2.5 years' lag behind China's market.
DVN: It all sounds terrific! Thanks so much for talking with us. Finally, when do you expect to start mass production?
R.H.: We plan mass production for mid-2024, based on our SP3.0 product line production release and our customer SOP date.