• Passenger Cars
We took great hope at seeing so many innovative hands-off systems under active development, slated to come on the market in 2025 and '26. Mobileye is getting orders in China and Europe for their hands-off/eyes-on SuperVision system, for example, which also means Tesla, in order to keep up with increasingly polyvalent and performant competition, will have to up their game (in real-world terms of hardware and software and capability, not just on Twitter).
Here is how these kinds of products will likely gain market traction:
Priority 1: Clear, honest communication on what the system can really do—bogus names like 'Full self-driving', already under severe legal and regulatory scrutiny, will increasingly not be tolerated. To avoid confusion, Mobileye prefers to explicitly categorize hands-off systems in terms of modes, for example by distinguishing eyes-on (the road) L2+systems like 'Autopilot' versus eyes-off (the road) L3 systems like Drive Pilot.
Priority 2: Convincing customer value by extending the ODD and number of countries where at least one of the hands-off modes is usable. The next generation of systems, starting from 2025, must have a large ODD. So how's that going? Well, in eyes-on systems, GM has doubled the ODD of their hands-free Super Cruise driving assistant, now available on over 644,000 km of highways in the US.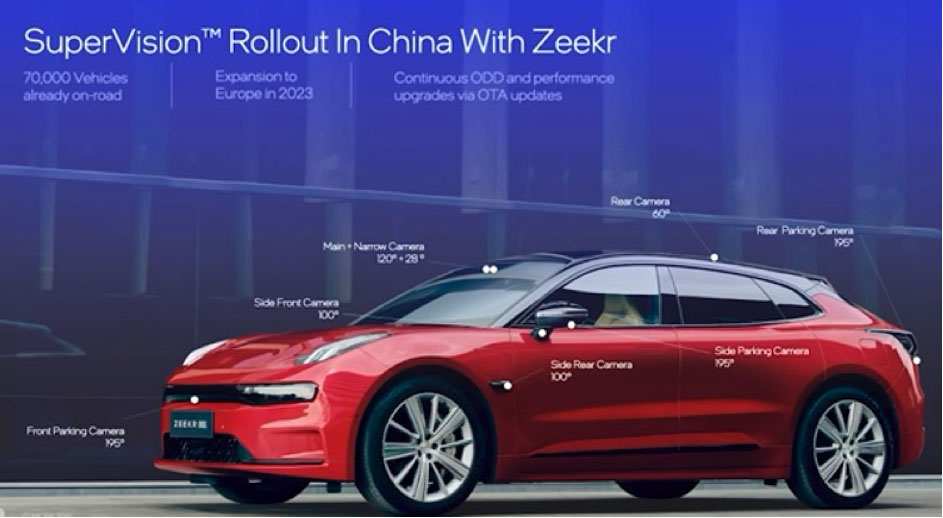 And Mobileye's eyes-on system has found favor with six automaker customers (and counting), and can support a full ODD including highway; inter-urban, and urban roads. The first customer is Geely for their Zeekr marque, which started production last year. Mobileye expects orders for their hands-off/eyes-off systems soon, too.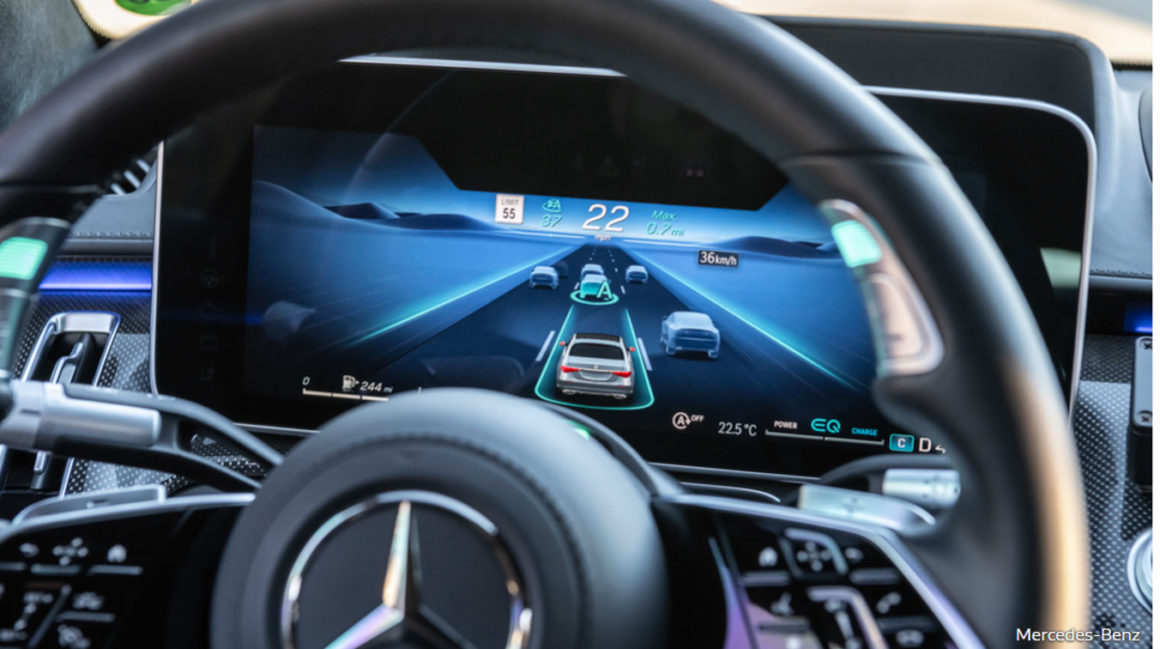 Meanwhile, eyes-off systems are already out there. Following its introduction in Germany in mid-2022, Mercedes announced the introduction of Drive Pilot (a traffic jam chauffeur for speeds of up to 60 km/h on highways) in Nevada and soon in California.
Priority 3: Validated, highly safe systems. This is a big challenge for eyes-off systems, which must be 10× times safer than a human: one accident every 16 million kilometres, a target becoming standard among automakers. Mobileye calls it "absolutely necessary to provide real data to the customers so they can trust the eyes-off systems", and presented a practical path to build a safe system: first launch the vehicle model with eyes-on functionality, with all the sensors required to get the eyes-off functionality eventually, when everything and everyone is ready. To reach that readiness, collect data-data-data over millions of kilometres to demonstrate safety. Accumulating 16 million miles means six months with 100,000 cars and four hands-off activations per month.
Priority 4: Scalability and optimized cost and price. The market is currently evolving for eyes-on systems—necessitating enormous investment to transition from what went before (much more basic driver assistants, like cruise control). The next transition, going from eyes-on to eyes-off, should be shaped and managed now, in advance, to avoid later reinvention of wheels and the attendant duplication of effort and expense. Mobileye's proposal is based on a scalable concept: a pure vision system of 11 cameras can support eyes-on functionality (like Tesla), then an additional lidar and radar are used to support the eyes-off option which needs redundancy.
For architectures with two independent systems—different technologies like this—validation of the radar and lidar system can be added to that of the camera-vision system to show the robustness of the composite supersystem. With 10,000 hours of tests of the vision system and 1,000 hours of tests of the radar and lidar systems, safety performance can be demonstrated: 10,000 ×1,000 = 10,000,000 hours without a mishap.
• Automated Valet Parking
Imagine a world where you won't need to waste your time looking for a parking space! It's almost here in Stuttgart, Germany, since November 2022.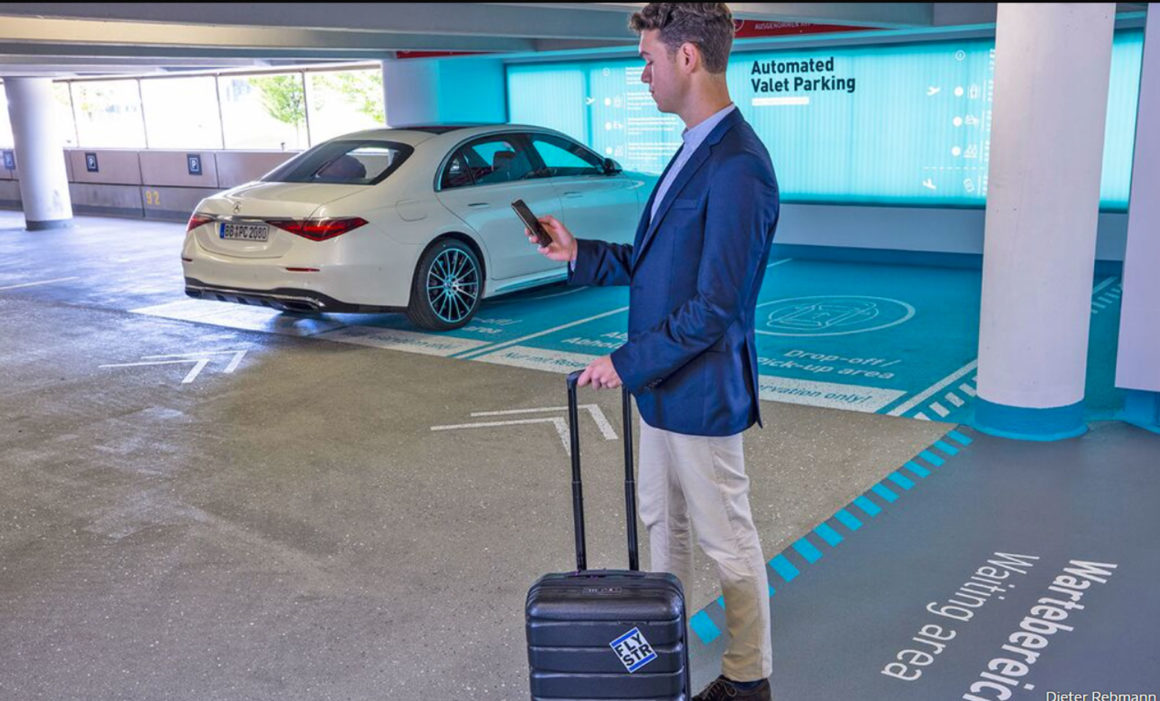 That's when Mercedes and Bosch announced the first approved automated valet parking, an L4 system, going on the market for the EQS and S-Class. Germany's Federal Motor Transport Authority approved the system for use in the parkade at Stuttgart airport.
• Robotaxis
2023 will see robotaxis introduced more widely in commercial applications around the world. The technology is ready to be tested with small fleet of 500 to 1,000 vehicles, to educate customers first and test the concept at affordable costs. Then Volume is expected to grow progressively in the 2025-'30 timeframe, up to 10,000 vehicles a year per operator.
Mobility as a service (MaaS) projects in Munich; Darmstadt, Hamburg
Mobileye has obtained a permit recommendation from TÜV SÜD in Germany, enabling Mobileye to operate their AV technology, embodied as Mobileye Drive™-equipped Nio ES8s on German roads with a human safety driver.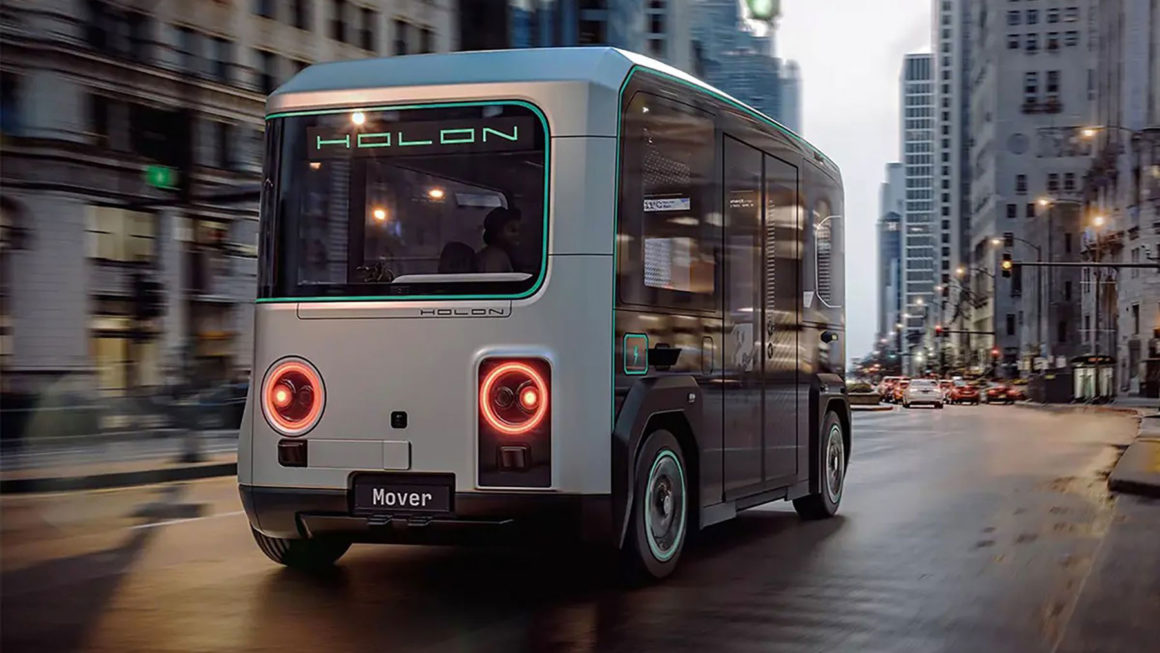 And the first Holon-Benteler pilot project will take place in Germany with Hamburg's Hochbahn, the country's second-largest mass-transit company. In the U.S., mobility provider Beep will implement the first vehicles, which are scheduled to enter production at the end of 2025.
• Autonomous Delivery
The zero-occupants segment might see a much faster deployment than robotaxis, once it has been tested at a larger scale, since the business model is very promising. Like Robotaxis, the first commercial deployments are starting.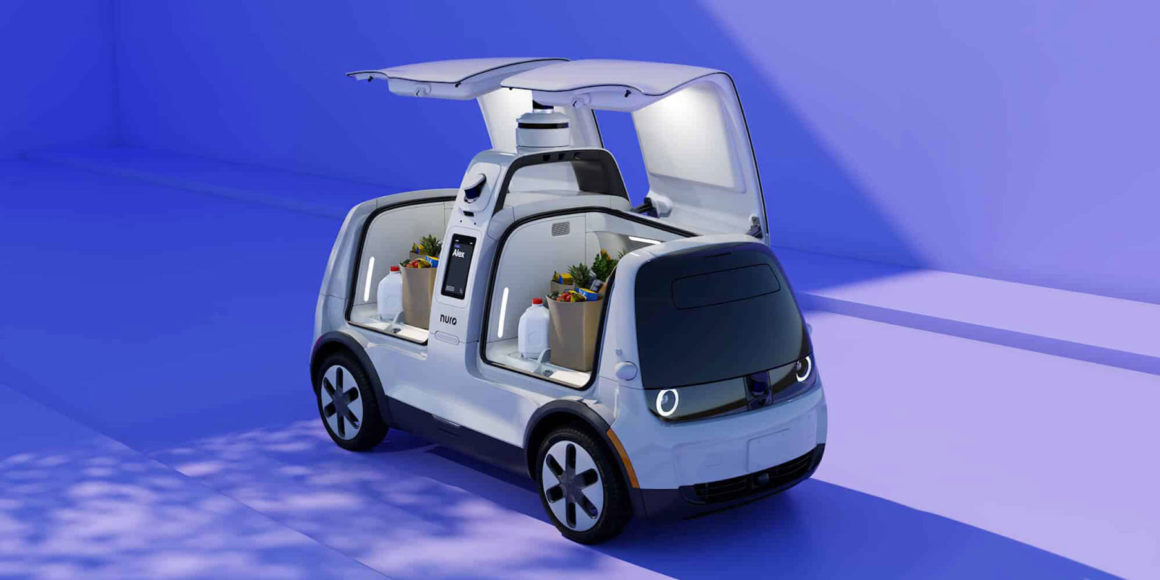 Nuro, for instance, is a California-based startup who say they're the first to receive approval for a self-driving vehicle exemption from the U.S. Department of Transportation, and a deployment permit from the California Department of Motor Vehicles, enabling them to launch the first commercial autonomous vehicle service in the state.
Nuro's electric vehicles are designed for a full day of operation from a single charge, and the company has piloted delivery vehicles with FedEx; 7-Eleven, and others.
• Autonomous Trucks
In an October 2022 report on the prospects for autonomous trucks, Boston Consulting Group said autonomous driving technologies could reduce the cost of long-haul trucking by more than 30 per cent through labor savings and driving efficiency gains. Because trucks would no longer have to sit idle while their drivers rest due to shift limits, vehicle time-in-use could more than double.
Autonomous-drive companies including Aurora; Einride; Embark; Kodiak; Plus; Torc; TuSimple, and Waymo have been building the technology to bring solutions to market while forging partnerships with truckmakers, freight companies, and fleet operators. Here are some examples: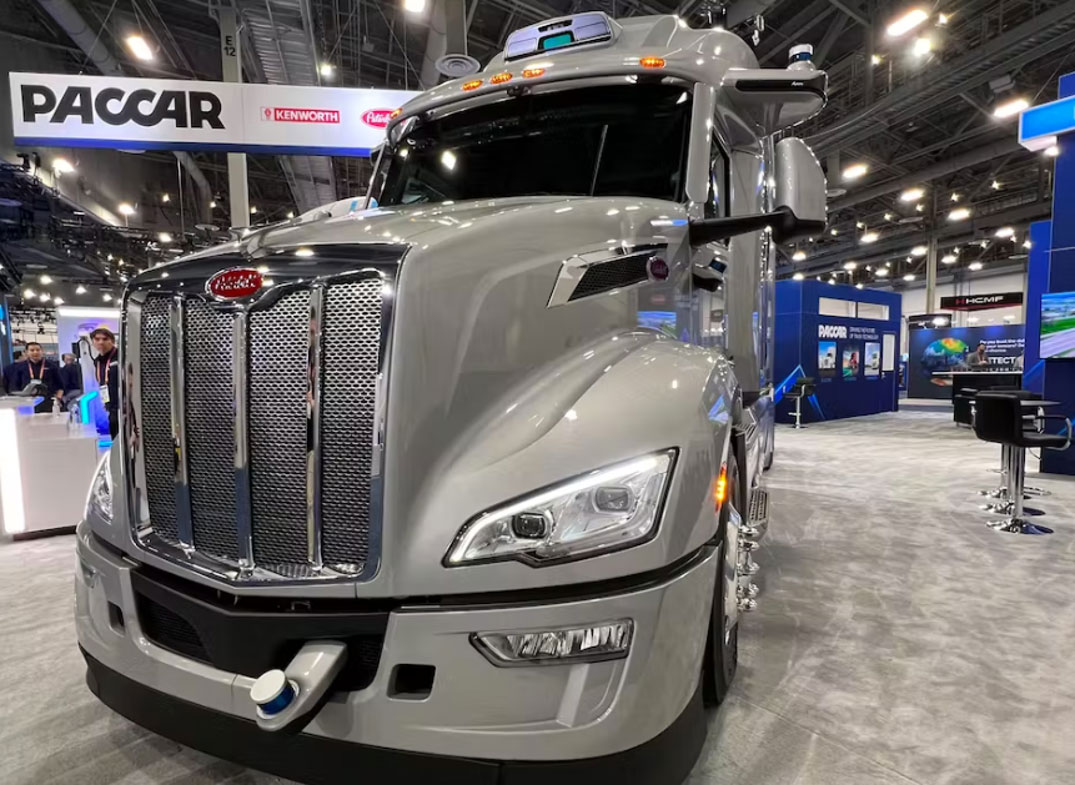 Paccar has been showing off their Peterbilt 579 equipped with lidar and cameras. The vehicle is L4-capable and is currently running pilots with Aurora in West Texas.
Two years ago, Waymo Via partnered with Freightliner's parent company Daimler Truck North America to develop a redundant L4 autonomous truck platform for the Waymo-driven Freightliner Cascadia. Through this partnership, DTNA has built an L4-ready system meeting Waymo technical requirements.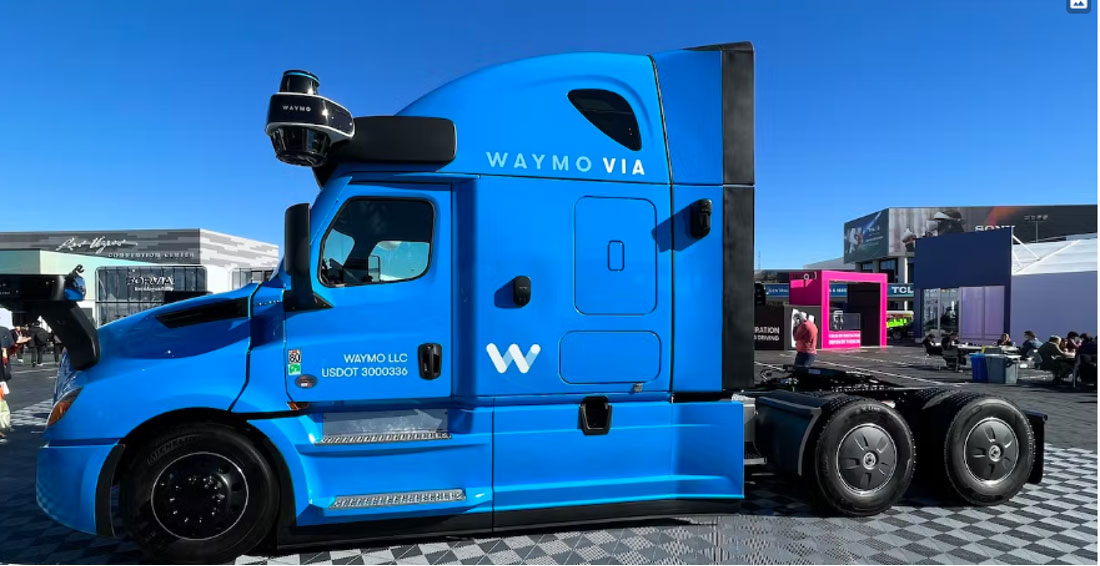 The special Cascadia is equipped with a fifth-generation Waymo Driver. About 50 of these early-build pilot trucks are operating in Texas and Arizona with Uber Freight; J.B. Hunt, and others. And a revised 'beta' build of this model is said to be coming soon.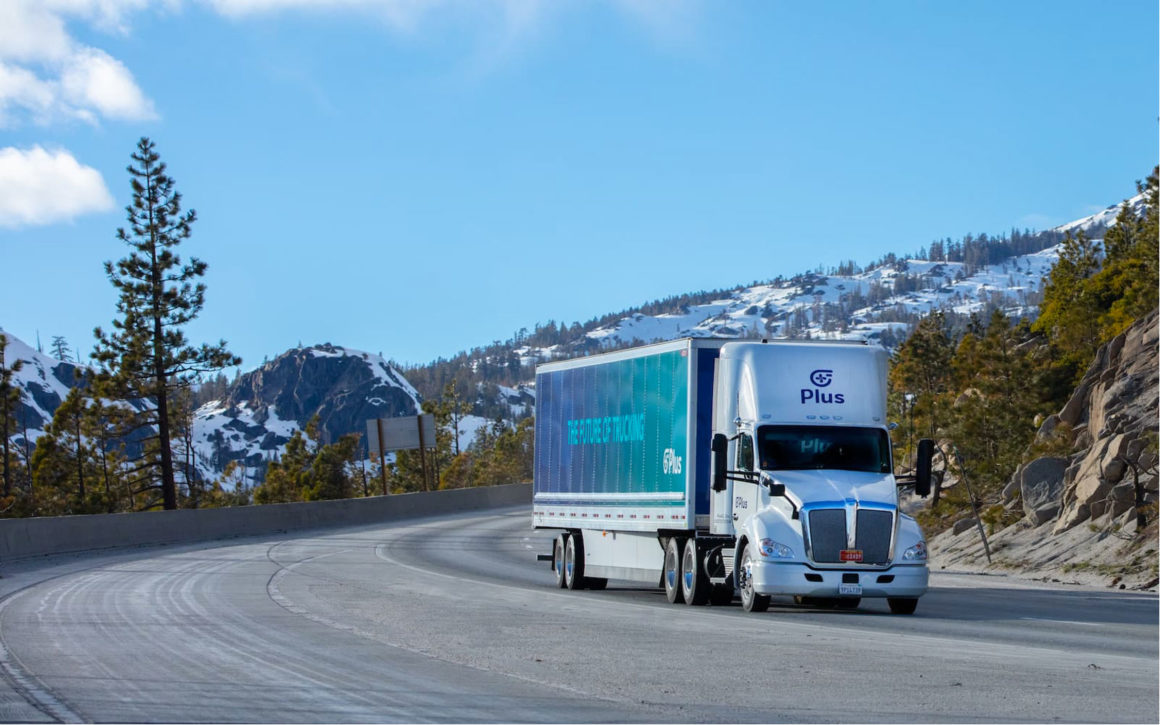 Aeva and Plus have demonstrated a next-generation design for the PlusDrive highly automated trucking solution. The two companies have been collaborating since 2019 to equip and validate Plus' autonomous trucking solutions with Aeva's FMCW 4D lidar.