Editorial · January 2023
Without lidar, no L3-4-5 autonomous driving will happen! This is the resounding consensus of virtually everyone whose opinion on the subject matters, except for notoriously cocksure Tesla CEO Elon Musk.
And fortunately for the future of autonomous driving, 2022 brought a great deal of good news:
New UN Regulation № 157 (lanekeeping with130 km/h upper limit) and EC Regulation 2022/1426 (new rules for type approval of motor vehicle automated driving systems)—great regulatory infrastructure for the deployment of L3 and L4 vehicles.
A strong dynamic in China, which represents 50 per cent of new lidar wins. Hesai became the world's first automotive lidar company to reach 10,000 units delivered in a month. On top of L2+ applications for high-end EVs, Chinese megacities like Shenzhen and Shanghai moved to authorise L3-4 driving paves the way for multiple robotaxi experiments to start.
The range of technical solutions is still growing: FMCW lidars are coming to allow lidar technology to reach radar-comparable performance for speed clustering—see our interview with Baraja's CCO in this issue of the DVN-L newsletter.
DVN decided to set up this DVN-Lidar community with distinct membership; a regular DVN-L Newsletter, and three deep-dive DVN-L Workshops a year, plus the yearly DVN-L Conference. Our goal here is to bring together all the decisionmakers, experts, and movers and shakers in the automotive lidar world to talk and listen with one another about innovations, challenges, and research.
Our DVN-Lidar events in 2022 were a great success. Building on that, we're planning 2023's DVN-L Deep Dives in Europe; America, and perhaps in China before our 6th DVN-Lidar Conference:
DVN-L Deep Dive I (Europe): 27-28 February at Dorint Wiesbaden (docket in this Newsletter)
DVN-L Deep Dive II (Europe or Asia): end of May; location TBD
DVN-L Deep Dive III (USA): end of August; location TBD
DVN-L Conference (Europe): 29-30 November at Dorint Wiesbaden
We're ever so glad you're here with us in the DVN lidar community. Happy new year and enjoy this newsletter!
All best,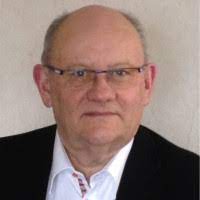 Alain Servel
DVN LIDAR ADVISOR