With around 150 participants; 18 exhibitors; 30 speakers, and three demo-cars, the latest DVN Lidar Conference was a grand success.


Last things first; let's start off with a sample of the feedback we've had from attendees:
"This event is unique, we can meet here all the key players working on lidar, which is not the case for other events such as the Autosens conference".
"A complementary event for component suppliers compared to other events such as Photonics".
"A live conference (no online participation) is the right format to get attendees coming and generate multiple contacts within two days".
"We can get a broad view of the applications, regulations, technologies and components".
"We get a good picture of the market dynamic".
"This new location is better than last year, with the meeting room and booths on the same floor, and a right sizing".
Executive Summary of the Conference
Markets: lidar is still in the emerging phase in Europe; Japan, and Korea with a focus on L3+ AV applications. Regulations are getting ready, step by step. Lidar might see standard applications sooner in China, which is more based on L2 applications for premium EVs; China already represents 50 per cent of the lidar wins in 2022, as reported by Yole.
Added value: the new generation of lidars can now solve one of the critical use cases for AD, by detecting small objects on the road at distances beyond 200 meters. We also see high resolution and doppler lidars contributing more efficiently to pedestrian detection, with recognition of legs and arms. This is very good news in terms of the potential safety benefits of lidar.
Technology: lidar technology is still in a creative phase, with a wide range of alternatives proposed. Standardization is not yet approaching, and we're still watching restructuring events. The good news is we can see small packaging coming—5 × 5 cm aperture—and affordable solutions are possible with a compromise on performance; it won't be the perfect long-range lidar.
How to achieve volumes? We might learn from the history of automotive radar. It started with long-range radars for ACC, quite expensive with limited volumes. There were multiple suppliers, and a poor business case. Then the blind spot detection rear radar was launched: cheaper and with a safety benefit readily visible to the end user—the icon in the rear-view mirror—and with a clear customer demand. This was the starting point of radar market growth.
Also see our DVN White Paper: Tesla 'Autopilot' and its Implication for the Growth of the Automotive Lidar Market. It provides analysis to help everyone understand the customer demand and expectations regarding safety performance for ADAS/AD, and it's accessible to all DVN members.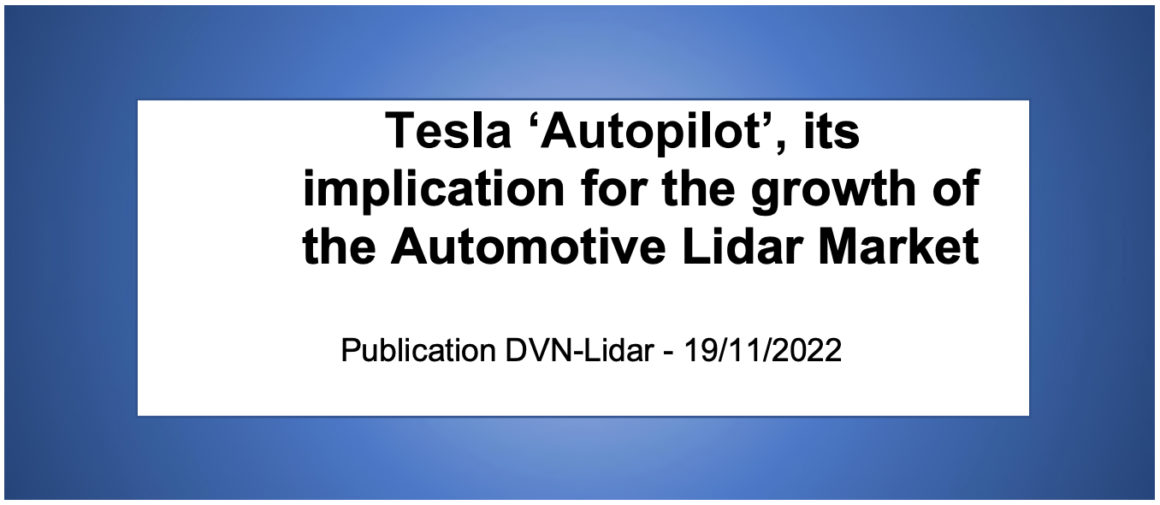 First keynote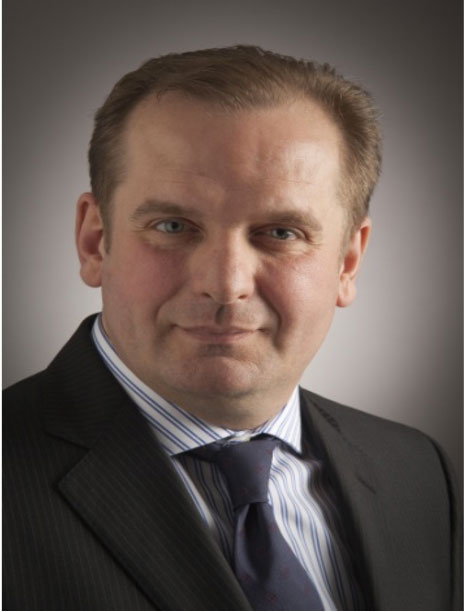 Valeo's Marc Vrecko (photo), Valeo's ADAS VP, described how his company see 'platformization' as the main driver to reduce costs—of which software development and product validation are a major chunk—with solid manufacturing expertise necessary to secure the SOP with a sophisticated product.
Lidar and Applications: Speakers and Quotes
On lidar deployment:
Mercedes-Benz's Christian Kobetz: "we need to increase the availability of Drive Pilot—countries and speed range—to bring more value to the customer and to increase demand and volumes."Cristina Galassi from The European Commission: "The regulation for L3-5 AVs published in August 2022 is a major step forward to facilitate a quick deployment in all EU countries."
On lidar benefits:
Stellantis' Vincent Abadie: "Lidar is the best 3D free-space sensor ever," key for safety applications.
Ford's Patrick Piastowski: "Small-object detection is one of the key benefits of the Lidar technology, but it has to become affordable for family cars."
On integration of Lidar
Achim Freiding from HKM: "5 × 5cm is a good target for lidar integration in lamps."Henri Haefner from Cepton: "it is possible to integrate Lidar behind the windshield."
On markets and standards:
Valeo's Clement Nouvel and Mind's Zu Ping Zhu: "The EU is focused on L3 and China is focused on L2+. Local brands, competing with Tesla, sell lidar as a differentiator for safety."
Pierrick Boulay from Yole: "The Chinese market is speeding up, with a lot of brands applying lidar on EVs; this represents 50 per cent of the wins in 2022."Adrian Zlocki from FKA: "First DIN-SAE spec early in 2023, then an ISO standard at the end of 2023."
On lidar performance:
Wolfgang Schulz from Continental using the Aeye 1,550-nm lidar technology and MEMS: "Performance results for small object detection such as bricks, tires, palette show a detection range above 200m."Thomas Luce from Microvision: "We need to be prepared to avoid lidar interference risks and mitigation." ZKW's Thomas Reiter: "We can detect motorcycle and pedestrians with a lidar fused with a camera."
On lidar technology:
Baraja's Joseph Notaro: "Our spectrum-scanning design is an alternative to MEMS, very robust and potentially affordable."
Red Creamery's Dmitriy Yavid: "We have an ultra-high-resolution lidar."
Andy Zott from Scantinel: "The photonic integration solid state FMCW lidar sensor is on the way."
Opsys' Alex Leuta: "Our micro-flash scanning lidar has a small packaging and very low cost."
Second keynote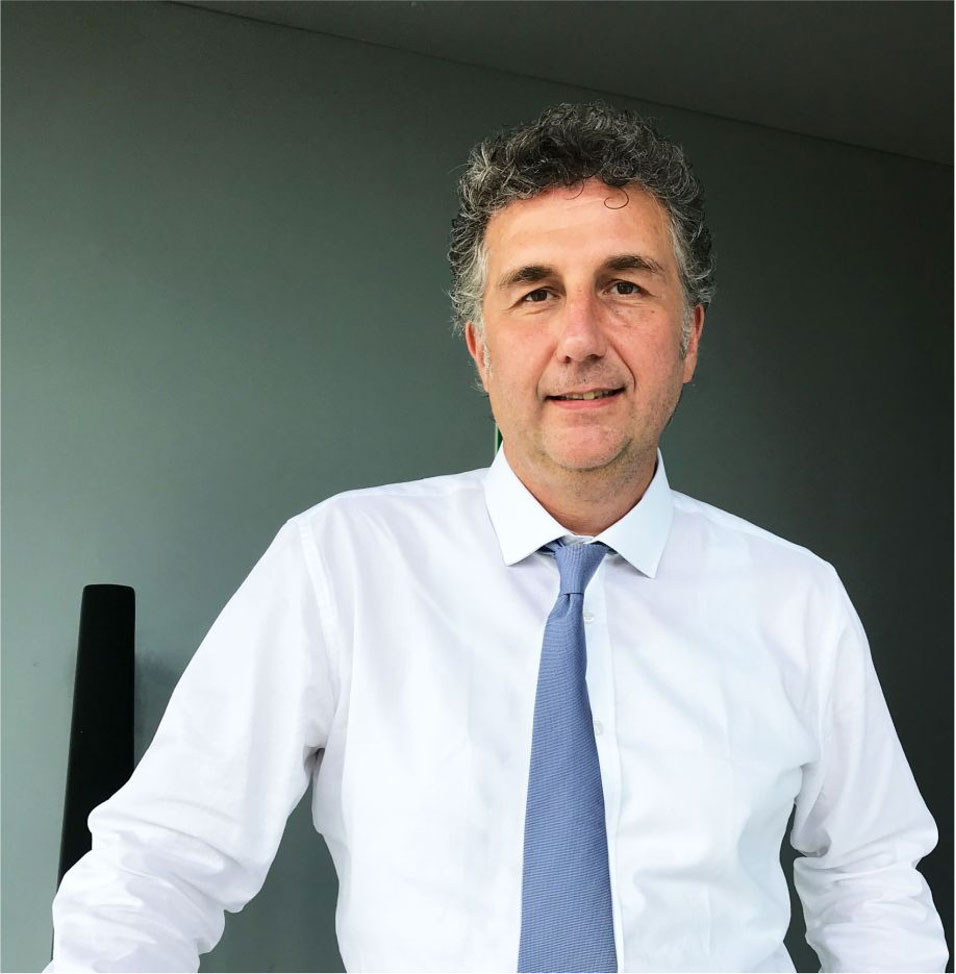 Bircan Taslica, TÜV Rheinland's head of V2X, ADAS-AD, and 5G, shared insights about V2X and ADAS regulations and testing: "TÜV have all facilities to support all testing requirements".
Components and Ecosystem: Speakers and Quotes
Clemens Hoffmann from AMS Osram, about lidar emitters; market trends, and design challenges: "FMCW will come slowly."
Manuel Ligges from Fraunhofer: "We can achieve a 90-per-cent reduction of data rate for the SPAD technology, which is one roadblock for future applications."
KSLD's John Peeks: "Our multifunction laser (white light + IR) can support V2X with LiFi communication capabilities."
Jens Fischer from Doctor Optics: "we are introducing new high precision lens for Lidar applications"
Canatu's Toro Tolonen: "We have a new nanotube solution for transparent heating features."
Niklas Anderrmahr from Dioptic: "We are providing robust solutions for optical design and optical testing for lidar sensors, in lab and on [the] process line."
Ansys' Fabien Bastide: "We have many customers for our lidar simulation toolchain."
Exhibitors
The list of expert companies showcasing their innovations, products, services, and expertise included SOS Lab • Kyocera Soraa Laser Devices • Valeo • Microvision • Red Creamery • Baraja • Scantinel • Opsys • Canatu • Dioptic • Schott AG • LiangDao • ZKW • IMS • TÜV Rheinland • Marelli • Fraunhofer • Mobias