Editorial · December 2022
Once again, the DVN Lidar conference was a smashing success. About 150 people involved in the realization and implementation of lidar sensors gathered on the 30th of November and 1st of December at the Wiesbaden Dorint Hotel. About 75 companies shared their developments and expertise on lidar products and related services. Lidar sensors require sophisticated components across fields including optronics; optics; laser sources; detector arrays; calibration tools; signal processing; protection and cleaning; integrational solutions, and test equipment and protocols.
Even as the organizers, we were impressed by the quality of the 30 lectures and the showcasing at 18 expo booths and in three demo vehicles. Automakers including Mercedes; BMW; Ford; Honda; Hyundai; Nissan; Stellantis, and Volvo were on hand, with tier 1 represented by the likes of Continental; Koito; Marelli; Valeo; ZKW, and many more.
We got a great deal of positive feedback in the conference room, from the stands and during the meals. This shows an increasingly interest in lidar technology—even though hurdles remain, particularly in terms of costs and volumes. The presentations will be available in a week or two, pending review by the speakers.
One of many interesting innovations was from Baraja, who presented a solid-state sensor using their Spectrum-Scan(TM) technology. The sensor utilizes RMCW waveform which can offer high spatial resolution and the ability to measure Doppler velocity. A most impressive demonstrator vehicle was presented outdoors. Another innovative principle was presented by the Red Creamery company, and in this newsletter we present our interview with Red Creamery CTO Dmitriy Yavid.

And breaking news announced during the conference was the acquisition of Ibeo by Microvision; you will find more information about that in this newsletter. You'll also find coverage of Scantinel's photonic chip—also exhibited during the conference—and other new products and happenings in the vehicle lidar industry.
Be sure to subscribe and join in at our DVN Lidar events in 2023:
February: Lidar Deep Dive 1 – in Europe
May: Lidar Deep Dive 2 – in Europe or Asia
August: USA West Coast Lidar Deep Dive 3
November: Lidar Conference in Europe
We're ever so glad you're here with us in the DVN Lidar community. Enjoy this newsletter!
All best,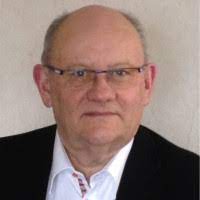 Alain Servel
DVN LIDAR ADVISOR