Editorial · November 2022
We are very close now to our 5th annual DVN Lidar conference, which will take place on 30 November and 1December in Wiesbaden. This event has met with great success in previous years, bringing together all sectors and interests in the optical and automotive industries to discuss this increasingly-crucial technology. We are now in a growth phase; more and more manufacturers and suppliers are entering the development of driver assistance systems integrating lidar. The resultant L2 and L3 self-driving systems are expected to start rolling out in droves from next year.
This forthcoming (should we say 'fifthcoming'?) DVN Lidar Conference will bring together more than 200 worldwide participants—you and your company can network and promote your ideas and innovations with key managers; experts, and decisionmakers involved in automotive lidar. Sign up and save the dates; the whole DVN team are hard at work to make it a grand, worthy event!!
During our Workshop this past September we had a great presentation on lidar interference by Dr Thomas Luce from MicroVision. They are pioneers in MEMS-based laser beam scanning technology integrating optics; hardware; algorithms, and machine learning software into proprietary systems. In today's Newsletter, we take a broad, deep look at MicroVision's expertise and expectations through an interview with CEO Sumit Sharma.
We also bring you interesting, relevant news around lidar developments; innovations; integration, and more.
We're ever so glad you're here with us in the DVN Lidar community. Enjoy this newsletter!
All best,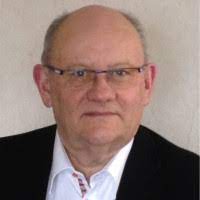 Alain Servel
DVN LIDAR ADVISOR
FORMERLY WITH PSA GROUP