October · September 2022
DVN monthly interview – Marc Vrecko, President of Valeo's Comfort and Driving Assistance business unit, told his thoughts regarding Valeo's competitive position, lidar market, new technologies and regulation. It was also the opportunity for DVN to visit the new ADAS technical centre in Paris, and test some automated driving cars .
DVN could test Valeo's third generation of lidar on the road – SCALA3. It can detect small objects in the far range, and improve vehicle's localization on urban roads with SLAM (Simultaneous Localization and Mapping). In this case, the associated HD map can be fused with lidar's points clouds and stored onboard or offboard through an ad-hoc V2X system.
DVN-Lidar Workshop report – 34 participants from OEMs & Lidar Tier1s/Tiers2 met on 12-13 September in Francfort, to go deeper in the understanding of lidar's requirements, interference risks and technologies (transmitters and detectors) including presentations from Ford, Microvision, OSRAM, Fraunhofer and two deep dive sessions in working groups.
Partnership between Lidar Tiers1 and Chipset providers – This might be a new trend: both Robosense/Qualcomm and AEye/Nvidia have announced partnerships to better process the huge volume of data generated by Deep learning software and lidar's points clouds.
Lidar applications for infrastructure – new applications to monitor the traffic at intersections. Quanergy has started a project in Paris, and Innoviz in Los Angeles. This will be the occasion to assess some of the interference risks discussed in the last DVN workshop.
Lidar Tier1 Robosense – wins a new business at GWM – WEY
5th DVN Lidar conference on 30/9-1/12 in Wiesbaden – don't forget to save the date! DVN team is working hard to make it a grand, worthy event!!
We're ever so glad you're here with us in the DVN Lidar community. Enjoy this September newsletter!
All best,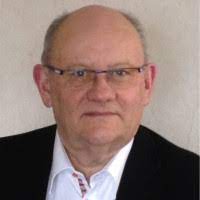 Alain Servel
DVN LIDAR ADVISOR