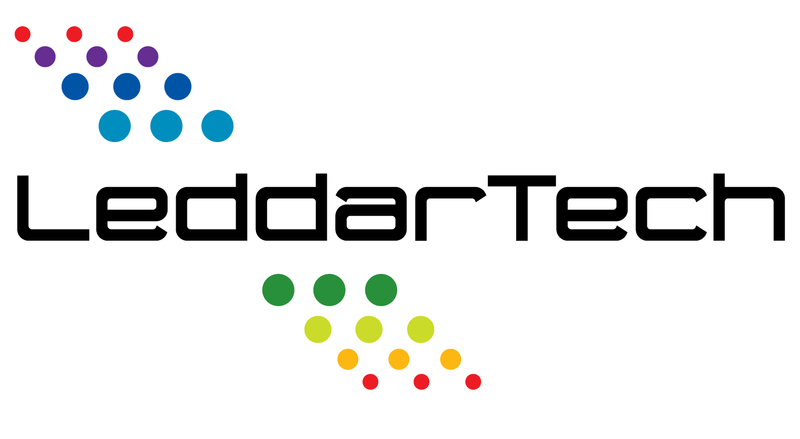 LeddarTech has developed their LeddarVIsion platform for raw data fusion of sensor suites.
The company says LeddarVision is a flexible, robust, affordable, sensor-agnostic and scalable automotive-grade solution that delivers highly accurate 3D environmental models. In addition, the software supports all SAE autonomy levels by applying AI and computer vision algorithms to fuse raw data from sensors employed in L2-5 on- and off-road autonomous vehicle applications. This industry-first solution is sensor-agnostic and scalable, enabling automakers to scale up to L5 autonomy on the same platform. Here's a depiction of the system concept:
The specific feature of this fusion platform is its ability to analyze and and interpret sensor raw data instead of combining pre-processed object data of the different sensors. This past summer, the VW Group recognized these achievements with an innovation award during their "Konnect and Cariad Startup Challenge" in Tel Aviv.
Cariad's head of AI Jan Zawadzki says "We were impressed by LeddarTech's professionally prepared pitch and proposal of a proof of concept. We were intrigued by their technical capabilities, which fit our general ADAS strategy, and we're looking forward to creating an AI safety-related [concept] with their product". LeddarTech was selected in the final round of the competition after judges from Konnect; VW Group's Open Innovation Hub, and VW Commercial Vehicles screened more than 30 Israeli startups.
And two weeks ago, a similar award was bestowed by The Shenzhen Automotive Electronics Industry Association, founded in 2010 as a non-profit organization with over 500 members representing auto electronics and related parts technology companies across China. LeddarVision was recognized with the Automotive Electronics Science and Technology Award for Product Innovation Excellence. The award highlights scientific research and technological innovation in the auto electronics industry. The winning companies were determined after advanced engineering judges from the automotive industry and R&D experts from leading domestic automotive companies assessed more than 250 products.
LeddarTech CEO Charles Boulanger, reacting to the two awards, said they represent "a profound acknowledgment of the expertise and challenging work of the sensor fusion and perception engineering teams led by our R&D center in Israel and our employees around the world who support these efforts. These awards are greatly appreciated and acknowledge our industry differentiation, commitment to win-win partnerships and, most importantly, our mission to enable ADAS and AD products that improve safety and the quality of life of drivers and the general public".
LeddarTech is (and has been) promoting their raw data fusion technology at events including the New Energy Vehicle International Forum in Shuzhou, China (August) and the ADAS and Autonomous Vehicle Technology Expo and Conference in San Jose, California (this month).
---
DVN comment

A new manner to fuse sensing technologies like radars, cameras and lidars, consists of low-level fusion algorithms based on raw data, in contrast to legacy fusion algorithms which are based on pre detected objects from each sensor. LeddarVision's concept based on AI allows to quickly adapt any sensing system architecture to a 3D environmental model. This concept can accelerate the development, but the repeatability of such environment modelling has to be verified before any secured deployment on AD vehicles.