Editorial · August 2022
In our last newsletter we had significant news about the adoption of UN Regulation № 157, which is highly relevant for the introduction and proliferation of L3 vehicles. In the meantime, the EU has finished some other important legislation under the GSR (general safety regulation) umbrella, which introduces a range of mandatory ADAS to improve road safety. It establishes a legal framework for the approval of automated and fully driverless vehicles in the EU. This is in line with WP.29's activities under its committee for Automated/Autonomous and Connected Vehicles (GRVA).
In today's DVN-Lidar Newsletter you'll find our description and analysis of these direction-setting regulatory and legislative decisions with respect to the regulatory situation in Europe concerning driving automation—the first in a series; watch in future Newsletters for comparable evaluations of the situation in North America and in Asia.
Today you'll also find news about achievements from within the lidar ecosystem; not just market and technology aspects, but also financial news and interesting results from a university study covering lidar testing results in realistic adverse weather conditions.
And we've also got updates for you on the DVN-Lidar Workshop coming up on 12-13 September, and the DVN-Lidar Conference on 30 November-1 December.
We're glad you're here with us! Enjoy this August newsletter, and—as always—we welcome your feedback and suggestions; please feel free to drop us a line and share your thoughts.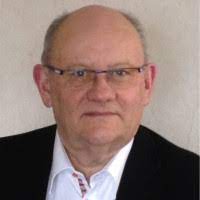 Alain Servel
DVN LIDAR ADVISOR
FORMERLY WITH PSA GROUP