The fifth DVN Lidar Conference will take place on 30 November and 1 December this year in a new location: the Dorint Pallas Hotel in Wiesbaden. This hotel can be easily reached from Frankfurt Airport and Frankfurt Main Railway Station by train or taxi within about 30 minutes.
The change of venue responds to the increasing number of participants and exhibitors wanting more spacious and comfortable conference facilities. The pictures here show the conference room, which can accommodate up to 400 participants. The same room after the first conference day will be converted to a ballroom setting with round tables for the conference dinner in the evening.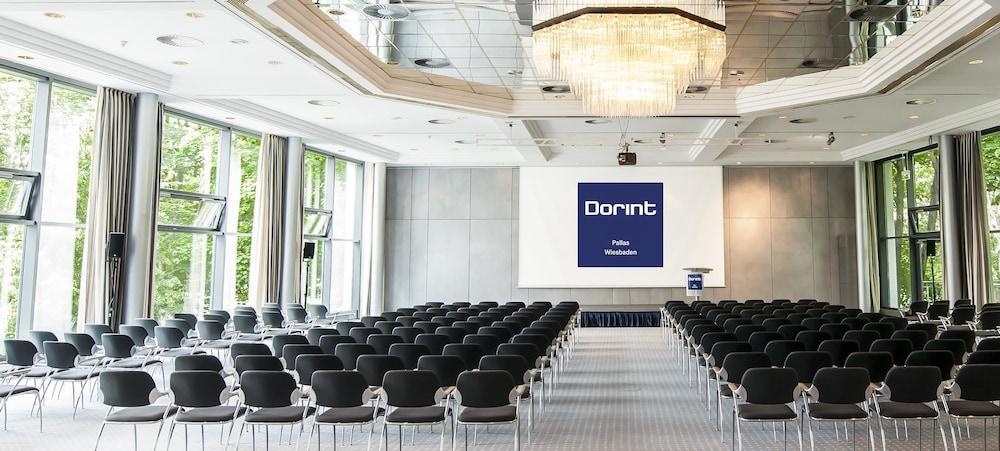 The exhibition area is directly adjacent to the conference room, with space for 20 expo booths—these, as usual, have different sizes to suit the range of exhibitors' needs. The planned layout of the exhibition area is shown in the exhibition floor plan: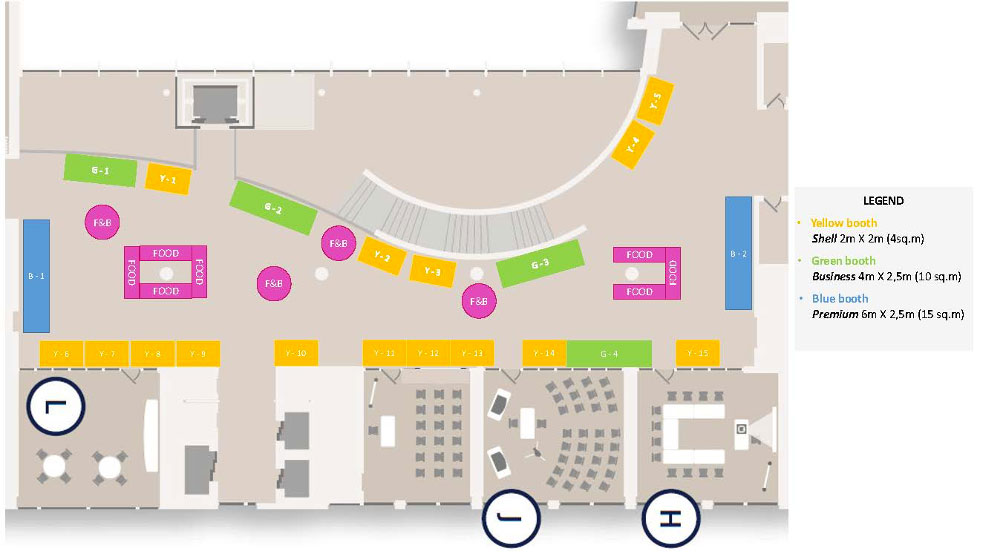 The DVN team are hard at work to make this 5th DVN Lidar Conference a grand event exceeding all past conferences and responding in excellent fashion to the needs, wants, and intrigues of exhibitors, speakers, and attendees alike. We will keep you informed as the event and its docket take shape; watch for updates here in the DVN-L Newsletter as well as by email.