Editorial ·July 2022
In this month's DVN-Lidar Newsletter you will find a bucket of interesting topics and as usual with comments from our DVN-Lidar team. Here are some highlights:
The World Forum for Harmonization of Vehicle Regulations—the body which promulgates UN Regulations used by most of the world (except on the North American regulatory island) amended UN Regulation № 157 to raise the speed limit on L3 automated driving and to allow automated lane changes.
A coalition of major lidar suppliers has been formed with the target to reduce growing pedestrian fatalities in the US. The coalition is approaching policy makers and governmental institutions to make the case for lidar sensors as a remedy to pedestrian fatalities.
Stellantis will sell lidar equipped vehicles from 2024. This, the № 4 global automotive group will provide multiple models with L3 AD capability using the latest Valeo lidar system.
The next DVN-Lidar event is to be a Workshop in Frankfurt on 12-13 September, with the rubric A Deep Dive on Four Topics. You'll find more details at the end of this newsletter—and also keep in mind the fifth DVN-Lidar Conference on 30 November–1 December in Wiesbaden; you'll have received a save-the-date flyer recently.
We're glad to have you in the DVN-Lidar community. Enjoy the July newsletter, and as always, we welcome your questions, comments, and feedback; drop us a note any time!

Sincerely yours,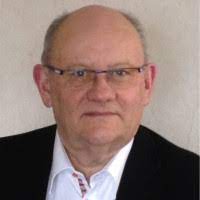 Alain Servel
DVN LIDAR ADVISOR
FORMERLY WITH PSA GROUP