Dear Attendees & Exhibitors,
Dear DVN – Lighting members,
Dear DVN community
Dear Friends,
Since DVN workshop in Munich in January 2020, the DVN team did not have the chance to gather, greet and meet all you. Everyone was very happy and excited to have a fully-in-person experience. This workshop finally established a new sense of normalcy and people were genuinely delighted to be together
Indeed, in-person meetings and networking with live promotion of innovations are baked right into DVN! To create meaningful networking events that will truly benefit all of us, we believe that it is mandatory to be gathered in one single place.
As promised, please find below the recording of each session available to all participants & members.
Any feedback is more than welcome. Looking forward to hearing from you!
Best regards,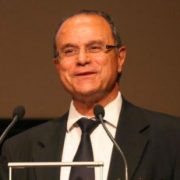 HECTOR FRATTY
DVN CEO

---
Keynote + Session 1: Bringing Safety And Design Together
Chairman: Wolfgang Huhn
Keynote
Opening – Wolfgang Huhn
DVN US WS and Vision on lighting
Keynote 1 UMTRI – Michael Flannagan
Effect of darkness on crash risk
Keynote 2 – Mount Sinai – John Bullough
Potential Impacts of ADB Legalization on U.S. Pedestrian and Driver Safety
Session 1
Audi – Michael Hamm
ADB: Science, Technology and Evaluation
Lucid Motors – Hans-Christoph Eckstein and Lingxuan Zhu
MLA application in headlamp and advantages
Volvo – Paul-Henri Matha
Premium OEM and lighting, what are the stakes
---
Session 2: Technologies For Safety And Design
Chairman: Luciano Lukacs
Forvia-Hella – Michael Kleinkes, Executive Vice President
Perfect Match: Digital Light and C2X
Valeo – Brant Potter, Principal Optical Engineer
Safety and Design the «perfect match
Mind – Hossein Nafari, VP Lighting
New technology trends to improve the road users safety and to highlight brand identity
Hyundai Mobis – Seung Ri Park
Mobis development direction and products lineup
Marelli AL – Andre Baptista, Americas Optical design Manager
The Evolution of Signature Lighting: Improving the User Experience with Illuminated Body Panels
Q/A session
---
Session 3: Regulations
Chairman: Bart Terburg
Regulatory Developments in GTB and GRE
David Puglisi
SAE lighting Committee report
Romeo Samoy (tbc)
ADB – Reaction to NHTSA Final Rules
Mike Larsen, Mike Piscitelli (tbc)
Objective Testing for Adaptive systems including ADB – GTB VLLTP Taskforce
Thomas Reiners
Headlamp Rating System Including ADB
Rainer Neumann
Panel session – "Development of globally harmonised technical requirements for the new projection /
signature lighting / perimeter and zone lighting innovations"
Speakers + vehicle manufacturers
---
Session 4: Light Source Innovations
Chairman: Gerd Bahnmueller
Samsung – Will Chung, Principal Engineer
Next Generation LED Technologies for Front and Rear Lighting to Improve Safety and Design
Lumileds – Dr. Thorsten Anger
Innovative light source technology, conquering new territories in digital car body lighting
Seoul Semiconductor – Mahad Abbasi, Sr. Technical Sales Manager, Automotive NA
WICOPUHL–Encouraging a New Generation of Slim HL to achieve Thermally Efficient Modular Solutions
Texas Instruments – Brandon Seiser, Product Marketing Engineer, DLP Automotive
Design concepts to simplify vehicle integration for dynamic ground projection with DLP®
Kyocera SLD Laser – Cole Cunnien, Senior VP Engineering
LaserLight: Designing for safety and performance with high luminance white and NIR sources
OLEDWorks – Michael Boroson, CTO
Improving Safety and Design with OLED Lighting
Q/A session
---
Session 5: Technology Enablers
Chairman: Michael Hamm
AML Systems – Hassan KOULOUH innovation Manager
Smart Leveling and Safety Improvement
Docter Optics – Markus Winkler, CTO
Slim multi beam optics for innovative matrix lighting
BlueBinaries – Siraj Varikkodan, Head – Lighting Systems
High Performing Freeform collimator – Concept, Methodology, Results and Advantages
SUSS – Christophe Bremer – CEO
How MLA technology enables next-generation design and safety features
Ningbo Sunny Automotive Optech Co., Ltd. – Tani Gu, Deputy General Manager
Imaging optics technology enables intelligent light to improve driving safety and comfort
Elmos – Thomas Geistert, Product Architect Segment Lighting
Safety and Security aspects for Exterior Lighting Semiconductor Components
Covestro – Jim Lorenzo – Application Development, Engineering Plastics
Enabling Headlamp Miniaturization & Modularity with Enhanced Heat Management
Ansys – Julien Muller, Optical Product Line Manager
Lighting the way for headlamp innovation
Q/A session