Editorial ·June 2022
As we announced in last month's newsletter, and in line with our ambition to create a broad lidar community, we successfully held our second DVN Think Tank seminar on 30-31 May in Frankfurt-Sulzbach, with more than 30 companies and institutes participating.
The presentations and break-out groups were centred round the topics of standardisation; testing, and regulation. In the morning session, it was especially appreciated that two Chinese presenters shared their topical views— Professor Ling Ming from Shanghai University of Engineering Science and Mr. Li Pu, Great Wall's Intelligent Driving department director. The session was completed with a talk by Adrian Zlocki from FKA / Aachen University, introducing an initiative aiming to generate a DIN/SAE standard.
Three important takeaways from this morning session:
China is heavily pushing for a national standard of lidar systems as an enabler for autonomous vehicles;
Even with a variety of lidar technologies still in an early innovation phase, some Chinese automakers have already integrated lidars on their vehicles to gather road and traffic situation data to build knowledge in advance of the publication of national standards or regulations, and
Testing methods as presented by FKA Aachen, dedicated to a neutral evaluation of lidar performance, will pave the way for automotive lidar to gain traction. These testing tools can represent criteria for automakers to make the best choices for their perception systems.
Another interesting contribution to this newsletter comes from Yole Developpement, a group of French companies active in market and technology analysis and strategy consultancy. Over about a decade's time, Yole have accumulated a deep understanding of sensing technologies. This expertise enables them to evaluate markets; applications; solutions, and strategies. It is our great pleasure to present an interview with Mr. Pierrick Boulay, responsible for Yole's automotive activities, about his views on automotive lidar and autonomous driving.
Among other contributions, in the section on lidar News we continue our interview with AEye's Bernd Reichert, who addresses two core question about his company's strategy.
And at the end of this month's newsletter you'll find our plans for the next DVN lidar community events. All of us on the DVN team are working dilligently to bring you maximum value for your DVN-Lidar investment! Please share your thoughts with us—how may we best serve you?
So, welcome in this growing lidar community and enjoy this third newsletter edition.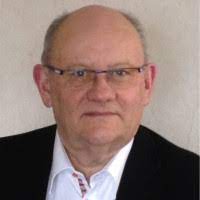 Alain Servel
DVN LIDAR ADVISOR
LATE OF PSA GROUP