Editorial, May 2022
Welcome to this, the second DVN Lidar Newsletter. In this issue, we continue visiting members of the DVN Lidar community with a look at one of the world's major car manufacturers: Stellantis, the result of FCA and PSA groups merging in January 2021. Now Stellantis produce 14 brands worldwide. At the end of last year, they announced they'll launch hands-free L3 autonomous driving capability starting in 2024. Like other automakers, the two founding groups of Stellantis both have a long experience in prototyping automated-drive vehicles. We are honoured to present our interview with Stellantis' ADAS-AD VP and senior expert, Vincent Abadie. It's well worth a read; from my point of view a core message comes clear: without lidar, no L3-4-5 autonomous driving will happen! This is the resounding consensus of virtually everyone whose opinion on the subject matters. The lone exception is Tesla CEO Elon Musk, who insists he's right and everyone else in the whole wide world is wrong about lidar; meanwhile his cars seem to have difficulty avoiding collisions—real ones out on the roads, and the resultant procedural ones with regulators.
Of course, there are still a number of hurdles for lidar sensors to reach real automotive mass application. That's why we on the DVN team are engaged with the lidar community with our Newsletters, Workshops, and Reports, to facilitate triumph over these hurdles. To that end, we are holding our second DVN Lidar Seminar on 30-31 May in Frankfurt-Sulzbach. You'll find more information and the seminar docket in this issue of the DVN Lidar Newsletter.
We're privileged to count you among the DVN Lidar community. We'd love to hear your feedback about this Newsletter; its contents, and anything else you might feel like sharing with us—drop us a line!
Most sincerely,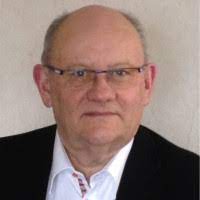 Alain Servel
DVN LIDAR ADVISOR
FORMERLY WITH PSA GROUP