Most automakers see the need for lidar systems to provide adequate situational sensing for ADAS and automated driving. DVN Lidar had the opportunity to talk and listen with Vincent Abadie,who is Stellantis' ADAS and autonomous driving vice president and senior expert, and here are his thoughts:
DVN: Lidar is known to provide driver assistance systems with a finer perception of the vehicle environment. How are you incorporating it into your programs?
Vincent Abadie: We use lidar for a long time for innovation and advanced engineering purposes. We have several prototypes for autonomous driving which are equipped with lidar such as Valeo Scala; Ibeo; Velodyne; Sick, or Ouster. Lidar is planned to be applied in future L3 programs in the next years.
---
DVN: For what types of ADAS functions would you prefer lidar over other technologies?
V.A.: Lidar is fundamental for L3 and L4 features. It provides redundancies to radar and cameras for obstacle detection, free space evaluation, and also for mapping to allow localisation.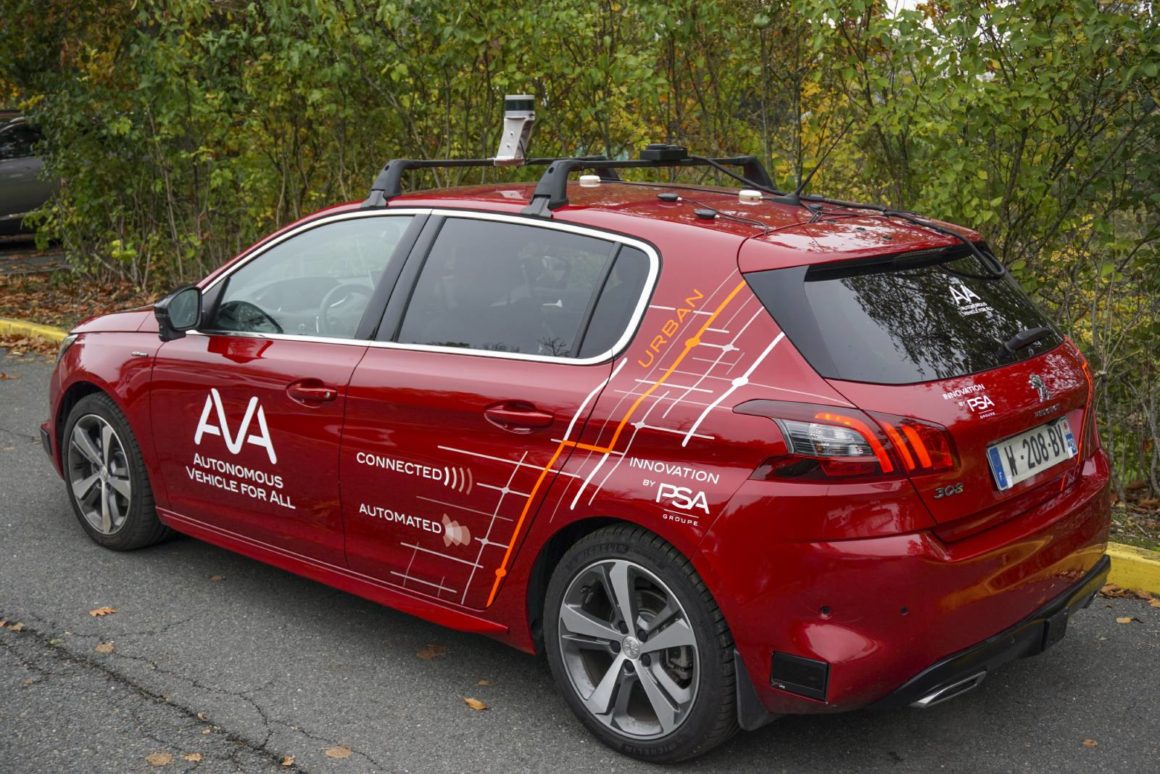 ---
DVN: What are the advantages of lidar for you?
V.A.: The advantage is the high accuracy of obstacle perception, and very low false positive rate especially for free space and driveable space. Also, lidar can provide high accuracy for mapping. Lidar is sensitive to bad weather conditions but can self-diagnose.
---
DVN: What other limitations and constraints have you found with lidar?
V.A.: Bad weather, and some difficulties to manage classification and segmentation in complex situations; boundaries and classification of objects are not an easy task!
---
DVN: In terms of physical integration, do you have defined favourite solutions and locations in the vehicle?
V.A.: Lidar integration is not easy, especially on the front of the vehicle. With electric vehicles constraints are less important because air cooling of an engine is not required anymore. Anyway, lidar cannot be hidden which is a constraint for design of vehicles. Integration in lighting or behind the windshield must be explored.
---
DVN: Is lidar in your ADAS + AD roadmap for the next five years?
V.A.: Yes, definitely for L3/4 applications
---
DVN: What sort of lidar—long range or short range?
V.A.: At first, 100-150 m range is sufficient. For 2030 SOP, long range will have to be considered.
---
DVN: DVN-L is a new lidar community. What would you expect from this community?
V.A.: To give some highlight on future lidar technologies and performance; physical principles (solid states etc…) and cost.
---
DVN: Elon Musk is in opposition against lidar and is even removing radar from Tesla vehicles. What do you think?
V.A.: I will not comment on competitors' point of view which we respect. At Stellantis, we consider that technology complementarity is a significant pillar for ADAS & AD to guarantee safety for improving false positive / negative management which is key for safety.
---
DVN: Do you have preferences in lidar technologies—905 versus 1,550 nm; solid state versus mechanical—and what is your view on Valeo's Scala technology?
V.A.: Solid state seems to be not mature enough in short term. 1550 nm has some advantages, but the technology needs also to be proven. At this time technologies with moving mirrors such as Scala are the most mature ones.
---
DVN: Thank you, Vincent, for sharing your thoughts about status of automotive lidar sensor applications in general, and for this glimpse of lidar developments at Stellantis. We are honoured to have had this interesting interview with you, and we look forward to the first L3 AD vehicle produced by Stellantis!
---
DVN Take-Aways from this interview

Stellantis, as a leading carmaker, consider lidar as a fundamental sensor for L3-4 autonomous driving applications. Lidar system applications are clearly in the roadmap for L3 and L4 vehicles from Stellantis in the next five years.

A key technology element of lidar systems is the superior low rate of false-positive and false-negative detections compared to other sensors. The self-diagnosis of lidar sensors and accuracy of vehicle location are also advantages. Therefore: lidar, camera, and radar are mutually complementary technologies necessary for L3-4 that actually works.

A critical point under investigation is the location of lidar sensors, especially if we expect several sensors in future vehicles. Integration behind the windshield and integration into lighting devices are viable options.