With Drive Pilot in the Vision EQXX, Mercedes-Benz last December received the world's first approval for an L3 AD system under the UN Regulations recgonised by most of the world's countries—except on the American regulatory island. Now, they're pushing to get certain U.S. regulators onside.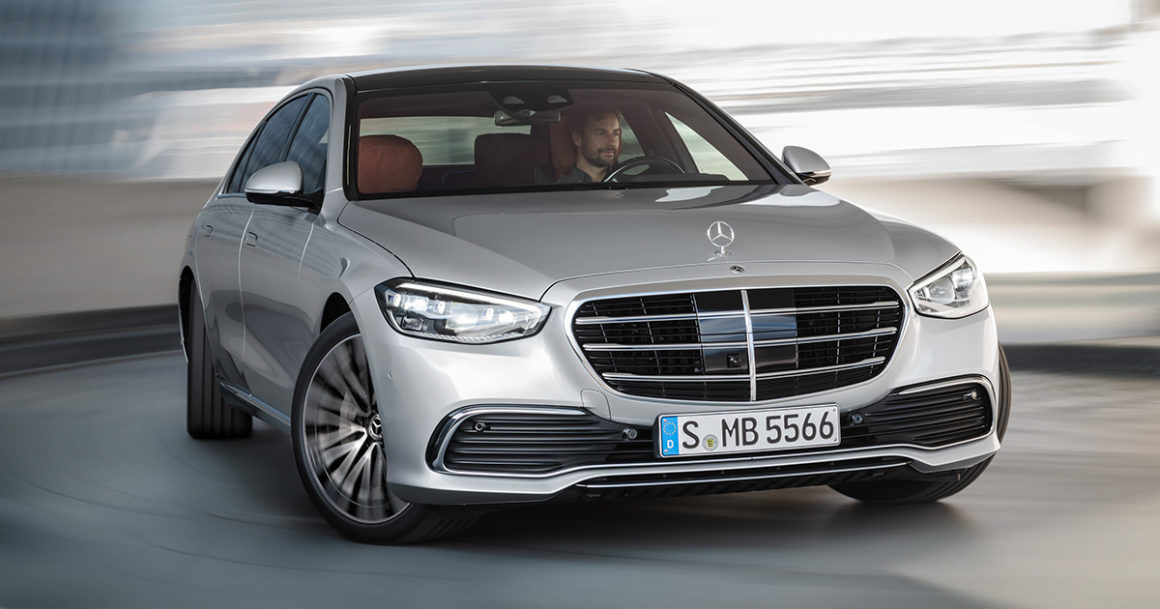 In Germany, 13,000 km of motorway are approved for conditionally automated driving—which includes L3. Mercedes-Benz are working to obtain approval from the authorities for the U.S. states of California and Nevada by the end of this year. Mercedes-Benz Group CTO for development and procurement Markus Schäfer says "In a first step, we are offering this world-leading technology to our customers in Germany, but will be rolling it out in the US as well by the end of this year if the legal and regulatory framework allows".
Drive Pilot uses the car's surround sensors already in place for the Driving Assistance Package, together with additional sensors the Mercedes people consider crucial for safe L3 automated driving. These include lidar—it's Valeo's latest Scala system—as well as a camera in the rear window and microphones, especially for detecting flashing lights and other signals from emergency vehicles. There is also a wetness sensor in the wheel well. The S-Class with optional Drive Pilot also has redundant steering and braking systems and a redundant electrical system to ensure it remains manœuvrable even if a primary system fails, and enables safe handover to the driver.
Valeo's lidar technical product line developer Clement Nouvel talked with DVN-L; here are his thoughts:
DVN: You were at the Mercedes Drive Pilot demo event in Los Angeles to demonstrate Valeo's 2nd generation Scala lidar. What can you tell us about that?
Clément Nouvel: it was a fantastic experience as the only supplier invited to the event. I could experience Mercedes-Benz Drive Pilot level-3 operation in real traffic conditions, which is very impressive and incredibly fluid even in very complex situations, thanks to the S-Class' cutting-edge sensor set and proprietary vehicle control. On many levels, this L3 is much more than any L2 in operation today.
---
DVN: Could you describe the functions of the lidar in the Drive Pilot system?
C.N.: the Scala 2 lidar brings not only a 3rd redundancy sensor on top of camera and radars, but also an unprecedented level of perception—in all light conditions—of the environment around the vehicle. Scala 2 sensors include a full perception software stack which recognises objects and lane markings, as well as various functions required for L3 operation. For example, Scala 2 can sense raindrops to evaluate the rain density and inform the vehicle accordingly.
---
DVN: And how does this 2nd-generation Scala system differ to the original?
C.N.: Scala 2 was meant to be an improvement over Scala 1, but has been redesigned from scratch to match stringent Mercedes-Benz requirements for L3 operation. It delivers a wider vertical field of view (10°) and more layers—16, against 4 layers for Scala 1. It stands today as the reference sensor to meet the requirements of traffic jam speed L3 on highways. Of course, its design is protected by a substantial number of patents.
---
DVN: Do you think we'll see Drive Pilot from other automakers soon?
C.N.: Strictly speaking, the Drive Pilot system belongs to Mercedes-Benz; only they can decide whether to extend it to other automakers. Scala 2 is currently in development for other automakers to achieve traffic jam L3 operation, exactly like Mercedes-Benz.
---
DVN: Is it worthwhile to create a lidar community, like what DVN created for lighting?
C.N.: This is an excellent initiative. From multiple viewpoints, lighting and lidar have similarities. They are all active optical devices (emitting their own light), subject to eye safety requirements, similar regulatory organisations and principles, and both of them are part of the vehicle's design. A community makes a lot of sense the same way a lighting community has proven to be extremely valuable. In addition, these parts follow very similar constraints and may eventually merge as a single vehicle part—although this will most likely take a lot of time.
Valeo have done a great job with the lidar crucial to Mercedes Drive Pilot, and we are honoured to have had this interesting chat with Clément Nouvel.

DVN-L comment