There will be two keynotes, thirty lectures, and one panel discussion at the Paris DVN Workshop. The first keynote will be from GRE President Timo Kärkkäinen.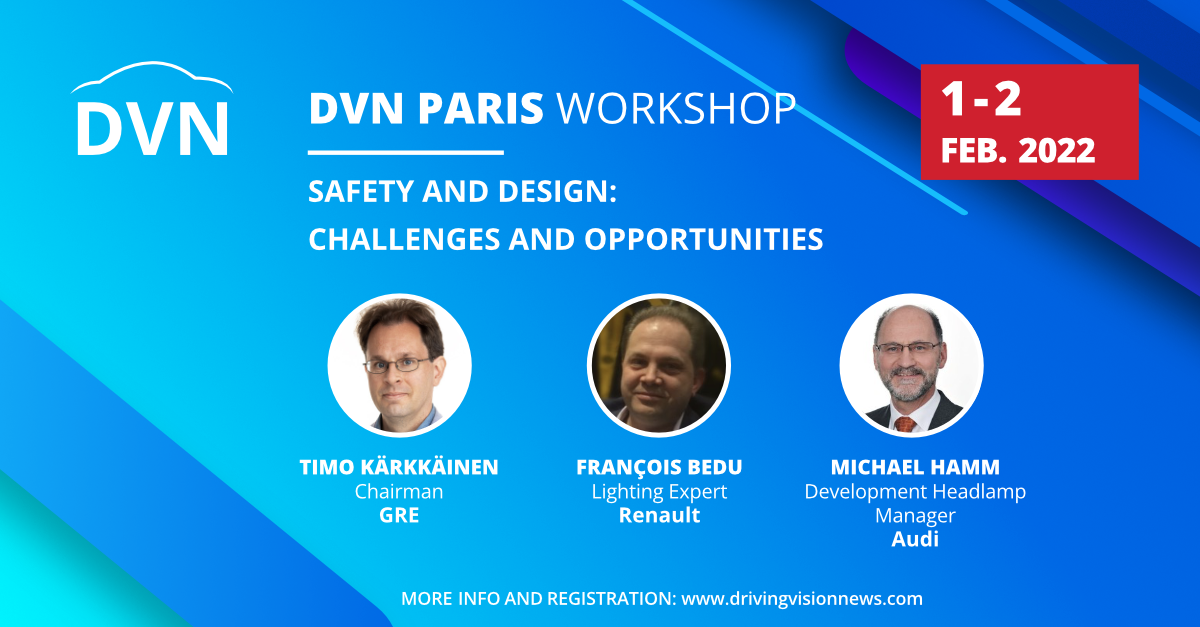 For the first session, we will welcome top automaker experts who will present their achievements; lighting managers from Audi, BMW, Renault, Rivian, SEAT, Stellantis, and Volvo will explain what they've achieved and what remains to be done to improve safety and design.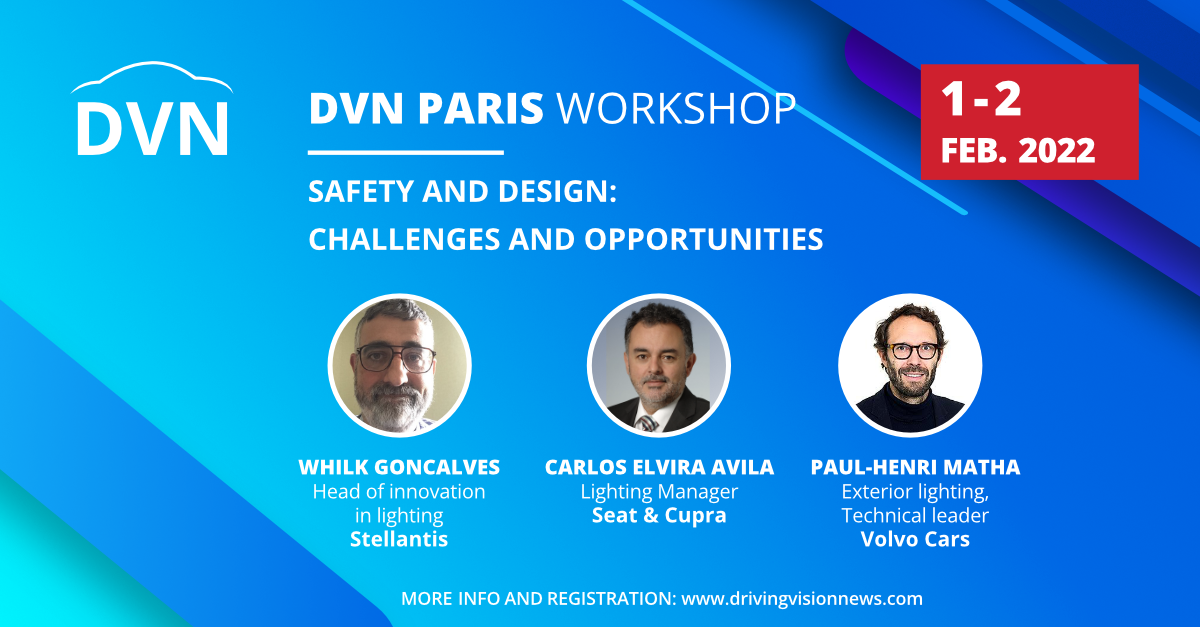 Additional sessions will include:
• Effects of new front and rear design on safety
• Effects of safety functions on design
• Smart interior lighting's influence on design and safety (outlook on AV)
• Light sources' effects on design and safety
• Enabling new design and safety functions
Attendees will have the great privilege of lectures fromHasco, Hella, Koito, Marelli AL, Mind, Valeo, ZKW. Magna, Varroc, Xingyu will like confirm as well. The speakers will explain how digital and HD lighting allow communication with other drivers, pedestrians, and cyclists; the effect on safety for vulnerable road users, and how new technologies will facilitate new designs.
The 5th session involves the vehicle interior, an increasingly important domain to enhance safety by the likes of driver monitoring systems. There'll be high-content lectures presented by knowledgeable experts; watch for more details about this soon.
The last two sessions will cover light source innovations and technology enablers for safety at night. Lecture topics will including status and trends in LED, OLED, matrix, and µLED technology.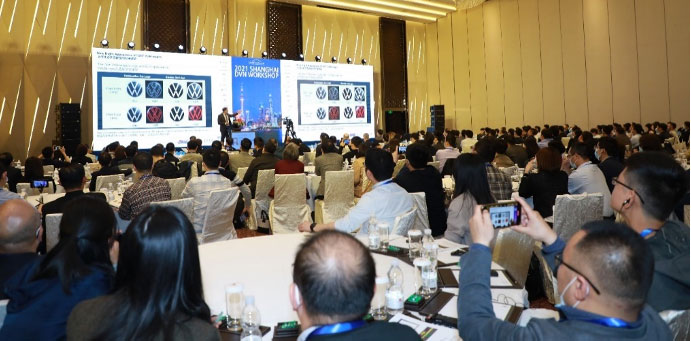 The panel discussion will grapple with the rubricDesign depending on technology, or vice versa? Impact of regulations.
There will be ample time for individual communication and networking during the coffee breaks, lunches, and especially the cocktail and dinner as a highlight on the first day.

The workshop will highlight how new technologies will contribute increasing safety in the world, while facilitating new designs. Topics will include front, rear, and interior lighting; ADB, LED, microLED, OLED, laser, and MLA technologies' effects on safety and design; and new functions including lit design elements like illuminated front grilles.
The event will bring together more than 300 participants from all over the world—managers, experts, decisionmakers, researchers, and practitioners involved in lighting and ADAS. Discussion panels and exhibition booths will host fruitful exchanges between all attendees.
And, special for this Workshop, there will be a gala award ceremony during the dinner on 1 February. Plaudits to be presented include the DVN Personality of the Decade award.