from Rainer Neumann, chaiman of GTB research group!
In trying to introduce the projection of symbols and patterns into the UN Regulations 48 and 149, we are facing an issue in the exchange of opinions between some contracting parties in GRE and experts of GTB. The intention is clearly to improve safety in road traffic using symbols and patterns under well-defined special conditions. To verify the safety benefits, research and studies, involving much effort, is underway in various regions around the world.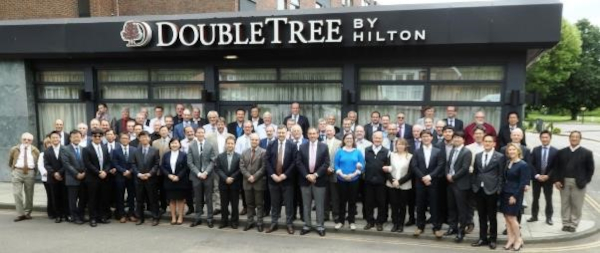 Meanwhile, a huge amount of time has already been devoted to discussions in GRE and GTB and we face a principal dilemma:
On one side we have the results of the studies, with quantified numbers and objective arguments.
On the other side, in GRE, there is a group of countries who are hesitating to allow the projection of symbols and patterns. GTB chose to focus on just two symbols to facilitate the discussions, but the outcome so far has been statements from the contracting parties in GRE such as "we have concerns". But what does this really mean? Is this a quantified argument? Do these arguments have a similar scientific base to the studies which have been executed? Even taking into account that these concerns are expressed with the same target, namely, to maintain and improve safety on the road, it is in the context of an exchange of arguments that are apparently not based on the simple data and facts of a study. How can we solve this?
This expression of emotional feelings is in contrast with the results of research studies, that have been generated from a well-defined list of parameters and investigations and carried out by independent institutes. This is a very difficult situation to resolve!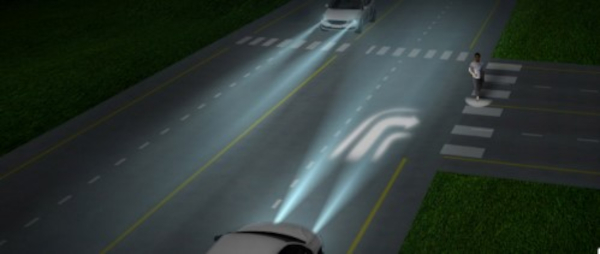 Several contacting parties argue that their concerns are related to a potential distraction of other road users, and this presents the next dilemma: what is a distraction? There have been studies showing, with an eye-tracking system, that subjects are aware of a symbol being projected, but do not forget their driving tasks. The result for the vehicle driver is the task of recognising the information and not losing the focus on of driving, but this is not proven to be a distraction. If a vehicle driver is going to enter a motorway in the wrong lane direction then a projection of a pattern or symbol cannot be distracting, it will be essential and it needs to create awareness of this emergency situation. That means we do emphasise the need to create awareness with such a projected symbol or pattern!
There is also a big issue concerning the allowance of a flashing mode in emergency situations. In the case that there is an accident ahead, the projection of a symbol creating awareness of such a situation is essential for avoiding a potential additional accident. So again, this is not to a discussion about distraction, the system has to decide in short time with a flashing mode to increase safety as some studies have been proven.
I would like to emphasise that my comments are not intended to be a complaint; the issue is that GTB and the contracting parties in GRE face this major dilemma. The dilemma also intensifies as we notice that in China, the biggest market in vehicle production worldwide, there seems to be more willingness to introduce new features and functions into their GB Standards (e.g. Illuminated front grille and illuminated logo as well as the projections of symbols and pattern on the road). This is a worrying situation because we have the target to harmonise our innovations and we have to achieve a competitive efficiency, especially with regard to timing of the launch of innovation.
So, how can we resolve this serious dilemma?
The best approach, as GTB has done in the past, is to demonstrate the intention and the execution of the projections, at certain important traffic situations, in a night drive with real vehicles, and in conjunction with a GRE session.
When this was done previously, initially to demonstrate the projections for lane guidance through road works, there was a very positive reaction from the contracting parties when they could understand the potential of this technical progress for traffic safety. Unfortunately, due to the pandemic, there has been no chance to repeat this with a dynamic drive to demonstrate other projection applications.
As the traffic is becoming more complex and will be more demanding for all drivers, we need to help with new means to ensure that the driver receives, and can easily understand, real-time information about the driving situation ahead. When introducing new features for the sake of safety improvement there are, of course, many arguments that need to be discussed and added to a work plan. Previously, this was successfully done with all GRE participants who provided helpful contributions. We should recall the introduction of AFS, where many night-drive opportunities were arranged to check and experience the individual driving modes, so that everyone had the chance to understand and practically see these proposals on the road.
When we have the possibility to meet again in person, I recommend that GTB takes the initiative to organise a forum where the new projection technologies and solutions can be presented to GRE contracting parties. The forum should consist of presentations of the technologies by the industry experts, presentations of the research findings by the world-wide independent institutes and an open discussion. This forum would also coincide with a night-drive in the Geneva area.