Wolfgang Huhn: The concept of the GTB Strategy Working Group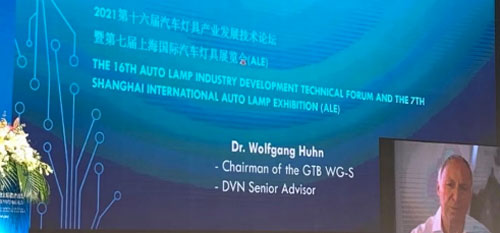 Wolfgang Huhn, formerly Audi's lighting and vision systems development manager, is now a Senior Advisor at DVN.Hetalked about the GTB Strategy Working Group (WG-S). The first slide of his ALE presentation was the last slide of his DVN Workshop presentation in Shanghai in April. He described the mayor changes as well as the unchanged parts of his professional life after leaving Audi and starting at DVN.
Then he explained the intent of the WG-S, which was founded to modernise the GTB and find ways to support regulatory development with powerful scientific arguments based on research reports made by internationally reputable institutes. The research is financed on an ongoing basis by a cost-sharing arrangement amongst 25 companies, thus facilitating fully neutral research with no influence by any particular company. Needless to say, the arrangeent also makes the research affordable for each member.
Future fields of research were presented: CO2, new lighting functions, ADAS/AD support, and safety. First examples for the CO2 field were given, describing the target conflict between super slim lamp design vs optical efficiency, which is directly linked with electrical power consumption. (as Michael Hamm says: "the price of the beauty").
Main results: CO2
• Lighting is one of the contributors to power consumption and CO2 emission
• 100w electrical power equals 2 g/km CO2
• 100w electrical power equals 100 kg driving battery weight to achieve the same range (EV)
• Conflicting lighting trends: small headlamps give lower optical efficiency, therefore consume more power. Edge-to-edge front and rear lamps use huge plastic elements, therefore weigh more and consume more power.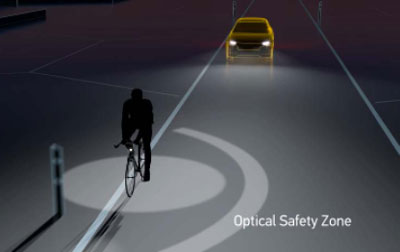 In the safety field, the Optical Safety Zone concept is an example of what's being loooked at. In the nicely moderated Q&A session Huhn expressed his wish that a Chinese OEM may take the chance to enter the GTB WG-Strategy to support the Chinese ideas in the international research for the regulation development.
Geoff Draper: A New Initiative to Harmonise Technical Requirement
Former GTB President Geoff Draper is now DVN's Senior Regulatory Advisor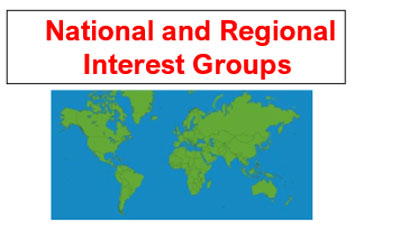 Draper explained his proposal for DVN Interest Groups in the 25 May 2021 DVNewsletter. This is a new initiative to harmonise and synchronise the technical requirements of lighting to be suitable for all national and regional technical, legal, and administrative requirements.
The tool to achieve this is national and regional interest groups communicating under the DVN umbrella on multiple platforms including DVN, LinkedIn, and WeChat, with everyone welcome to contribute.
Removal of barriers to innovation requires worldwide harmonised and synchronised technical requirements that are introduced into national legislation type approval or self-certification legislation.
At the 2018 Tokyo Workshop, a panel of experts from China, India, Japan, Korea, and representatives of UN WP29, GRE, the European Commission, and the American Automotive Policy Council agreed that a new initiative was required. However, because of the anti-regulatory, uncoöperative stance of the Trump Administration and the pandemic, no progress was possible. Even with the new US administration and the beginnings of a handle on the pandemic, it is still difficult because everyone is waiting for someone to make the first move, as it seems.Geoff Draper believes that to achieve world-wide harmonisation:
• Global Technical Regulations (GTRs under the UN 1998-1999 Agreements) are not an effective way forward for lighting
• GRE must focus on replacing subjective technical requirements with objective testing
• Industry must support GTB and GRE to develop objective testing requirements
• The examples of Korea and India to adopt the UN technical requirements into national legislation are to be studied.
• NGOs have to follow their democratic processes, and without consensus they cannot propose new harmonisation initiatives to WP.29 or GRE. In contrast, DVN Interest Groups can provide an informal worldwide opinion that the NGOs and WP29 and GRE can consider.
Draper's conclusion is that all industry stakeholders must work toward harmonisation and synchronisation. Importantly, national administrations must be encouraged to be active in GRE, and to follow the examples of Korea and India to update their national legislation within 12 months of the adoption of the GRE amendments.
The main challenge is the USA, because its technical requirements are sharply different to the international UN Regulations and increasingly outdated with respect to technology; there's only a cumbersome, slow, failure-prone system to update FMVSS 108, and the US is reluctant to join GRE. China is a challenge but is making good progress and is committed to follow the evolution of the UN technical requirements. The major problem is the time it takes to process updates to the Chinese GB Standards.
Draper ended his presentation with an open invitation to join his DVN Interest Groups.
Rainer Neumann: Future Automatic Light Control Systems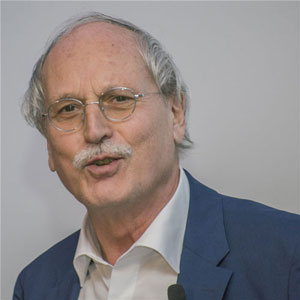 Rainer Neumann, in charge of regulations at Varroc Lighting Systems, is also a consultant to DVN.
Neumann explained how headlamps are getting more and more complex in providing several functions aside from low and high beam. The complexity for the driver will not be anymore controlled if these new devices will have an automatic mode, thus providing the best light distribution for the prevailing situation. The UMTRI-GM study has shown that even the relatively primitive automatic high/low beam switching has shown a reduction in accidents with vulnerable road users of around 35%; it seems obvious that ADB could do even better by providing high-beam seeing with low-beam glare.
New functions will follow, helping the driver to detect other road users earlier or generate awareness with projection of symbols and pattern in dangerous situations. Examples include the optical safety zone when passing bicycles, bus stop line indicator for pedestrians, and construction zone lines to help drivers keep their lane.
To approve such future automatically-controlled lighting systems, we need to go for a simplified but controlled way. As done in the approval of ADB with a real driving test drive to prove functionality we should also take care on the upcoming projection symbols and pattern currently in discussion. Today, we are struggling to get even for the simplest informational lighting function an approval in GRE. There are several reasons why this is not the future to allow improvements in safety for new lighting systems. The entire system contributes, including the lamps, the sensors, and the cameras. A real test drive with the features in mind should be introduced instead of defining and discussing all small items of parameters individually. Additionally, the exchange of different countries and their behaviour will much better solve with practical parts and vehicles.

We already have experience when presented vehicles showing new features and could be experienced by the contracting parties. They will get a much better feeling of the topic we are discussing. The message is: to find and facilitate the best solutions, communicate more intensively, and try to define a common target instead of bringing prepared arguments in the discussion which cannot be solved directly.