There have been 21 DVN Workshops before, and while every one has been bigger and better than before, none of them has been so tricky and difficult as this one to set up. We've had the whole of the DVN team working constantly on it. We wanted, as usual, to involve the whole community in this Workshop. But it's in Shanghai—a far trip even in normal times, and an utter impossibility for most of the world with a pandemic on. So we decided to make it a hybrid live/online workshop to make the maximum opportunity for the maxmimum number and variety of people to attend.

This surely is the right decision to provide top value to the DVN community, but it did greatly increase our workload. And it's no second-best; we think it's going to carry on the unbroken string of better-than-ever DVN Workshops with lectures from seven automaker speakers—the greatest number ever—as well as top-level presentations from major and innovative lighting suppliers, from worldwide and Chinese regulators, from vehicle interior experts.
We'd like to take this opportunity to introduce the DVN team members who have been working so hard to make this event a reality. WS, their bio, their function inside DVN, and what they have done to succeed this workshop. They deserve to be better known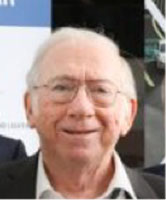 Salomon Berner, Sales and Finance director: Workshop organiser
Salomon Berner first graduated as a polytechnic and aeronautical engineer, and then successfully took over managing responsibilities in small- and medium-sized industrial and service companies in France and abroad. After retiring, he started a second business life as Management Consultant and Coach. His business experience is key in setting up the Driving Vision News business model and website.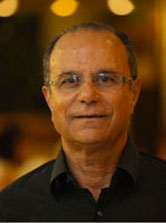 Hector Fratty, CEO: Program organiser and Session Chair
Hector Fratty's entire career has been in automotive lighting. From 1995 to 2006, he was Valeo Lighting's chief of R&D. His level of expertise in lighting gained him recognition as one of Valeo's five Master Experts.
In 2008, he initiated the launch of his own company, Driving Vision News, which has become the automotive lighting and driver assistance industry's journal of record dedicated to keeping the community informed and communicating about the latest progress and developments.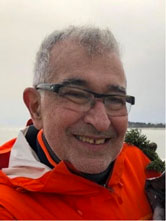 Philippe Aumont, DVN-Interior Director: Vehicle Interior Session Organiser & Chair
Philippe Aumont is a highly experienced executive with almost 40 years in the automotive interior supplier industry. He's an engineering and business graduate, and has completed many general management programs. He acted as Chief Technology Officer at Faurecia Seating between 2011 and 2017. Previously he worked at Roth Frères, Johnson Controls, and Faurecia in various positions including R&D, marketing, strategy, new product development, open innovation, startups, university; his earlier experience was in JIT, production, program management, costing, and sales. He's had work assignments in France, Belgium, The Netherlands, and Germany, with frequent travels to the USA, Japan, China, and India.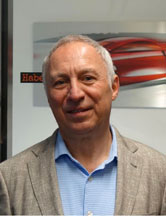 Wolfgang Huhn, Senior Advisor: Keynote Speaker; Session Chair, ADB Report Co-Author
From 1981 to 1986, Wolfgang studied electrical engineering at TU Darmstadt. From 1987 to 2000 he was with BMW. In 1999 he got his PhD at TU Darmstadt, and from 2001 to the end of 2020 he was Audi's Lighting and Vision Systems Development Executive Director. In 2021 he retired from Audi and started at DVN as a senior advisor. He is chairman of the GTB WG strategy. Dr Huhn has greatly influenced the evolution of lighting technologies, and has received the Ferdinand Porsche Award for the introduction of the Audi R8 full LED headlamp, and was awarded DVN's Person of the Decade 2000-2010.
Geoff Draper, Senior Regulatory Advisor: Session Chair, ADB Report Co-Author
Geoff retired from Koito Europe in 2008 after a 47-year career in the vehicle lighting industry and was elected GTB President, a position he held until December 2020. He is now engaged by DVN as Senior Regulatory Advisor.
Apart from his mainstream roles Geoff developed an interest in international regulatory harmonisation, and in 1989 was elected chairman of the GTB Harmonisation working group; he subsequently he led the GTB Front Lighting group, CIE TC-4-45, and the SAE Pedestrian Visibility Taskforce.
Until his retirement, Geoff was a member of the ISAL Steering Board, Honorary President of the ALE Forum (China), and a regular contributor to Driving Vision News and its workshops. He was voted DVN Personality of the Year in 2017.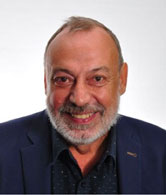 Dr. Ralf Schäfer, Lighting expert: Session Chair
Ralf Schäfer earned his Ph. D. in Physics from the University of Münster.He joined Philips Research Labs in Aachen, Germany in 1977 working on halogen and HID light sources, then became group leader in the Philips Lighting Advanced Research Labs in Eindhoven. Later he was Head of Xenon Development Department within Philips Automotive Lighting, where his focus was to prepare this new technology for industrialisation and promote introduction of Xenon lighting together with automakers and suppliers. Finally he was VP for OEM marketing of Philips Automotive Lighting.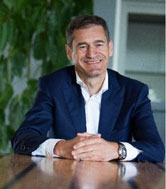 Leo Metzemaekers, Lighting expert: Session Chair
After graduating Delft Technical University in the Netherlands Leo Metzemaekers worked 29 years at Royal Philips (including 2 years at Lumileds). Leo has a mixed experience of 10 years in the Consumer Electronics industry and 19 years in the automotive industry. During his professional career at Royal Philips, he lived and worked in various countries: Netherlands, Austria, Germany and USA, mainly for global assignments in Product Development, Sales & Marketing, Strategy & Business Development and General Management.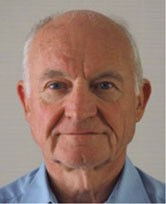 Jean-Paul Ravier, Development Advisor: ADB Report Co-Author
Jean-Paul graduated from ISAE SUPAERO (the Institute for Space and Aeronautics Engineering) and IAE Paris (Institute for Administration of Enterprises). He worked for over 41 years at Valeo, including 29 years at Valeo Lighting where he held a variety of management positions first in IT and finance, and then in R&D, projects, and innovation, including in Japan from 2005 to 2009 at Ichikoh as a board member and managing director. He retired from Valeo in 2013. Shortly thereafter he was appointed chair of the ELS programme, an advanced master's degree programme in lighting.
And we mustn't forget marketing director Carine Abouaf for her communication of the Workshop with the responsibles per region: Ann Ai for China, Eiichi Ono and Takashi Sato for Japan, B.Y. Chun for Korea, Carsten Befelein for Germany, and Ingo Schneider and DVN Chief Editor Daniel Stern for North America.