CLEPA organised last week a ceremony to present prizes in four fields: Connectivity and Automated, Coöperation, Environment, and Safety.
Valeo won first prize in the safety category for their PictureBeam Monolithic, set to hit the road from 2022. Capable of projecting nearly four kilopixels onto the road from a single lighting module, PictureBeam Monolithic produces high-resolution ADB and can make assistive road markings.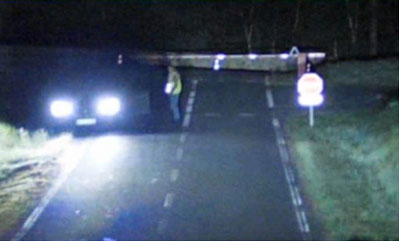 The technology is based on a monolithic LED developped and produced by Cree with 3,696 pixels to produce a high-definition beam on the whole field. This module also makes it possible to do road marking for ADAS, from 15 m in front of the car.

The Monolithic solution offers vertical and horizontal resolution of 0.28° over a full horizontal extent of 20° outboard to 16° inboard, the complete angular range of the high beam, in order to keep a high-intensity light level everywhere except where it would dazzle other road users. This whole-field high resolution linked with digital functions means the complete field of view where light needs to be finely adjusted is covered.
The module comprises four major components corresponding to the main functions to be addressed: a monolithic light source to emit light; projection optics to project the light emitted by the source; a cooling system for thermal management, and an electronic board to drive and power each pixel individually. An online video has been posted to share the event and technology.
An award for Hella PO
With their stylish and interactive bumper concept, Plastic Omnium and HELLA were awarded at the second place in the "Cooperation" Category. The SmartFACE offers breakthrough communication and lighting features for smart bumpers, enhancing the car of the future.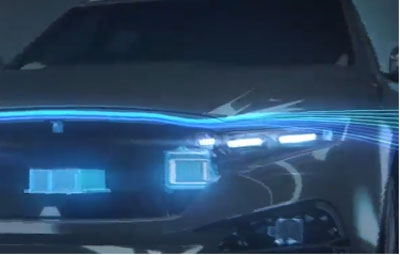 CLEPA represents most European automotive suppliers, who collectively invest €30bn in R&D—30% of private sector R&D invested in Europe—and hold 9,000 patents.
DVN asked three questions to Valeo. Below their answers :
DVN : You won the first prize at the famous CLEPA Safety field; what was your reaction ?
Valeo : It is great to see that automotive lighting is given the attention it deserves especially in the safety section, as it is a key milestone into reducing the number of crashes at night and fatalities.
Of course, Valeo is extremely proud to be awarded as the winner in this category, to represent lighting innovation to the service of safety !
DVN : What does this innovation bring to safety ?
Valeo : 72% of fatal accidents occur at night (Data from ITALDA 2018) when visibility is the lowest and that lighting can have a serious impact on safety:
Driving with 1000lm low beam headlamp (HID headlamps for what regards the US running car fleet) instead of 500lm halogen headlamp, reduces by 21% the risk of a collision. 
For cars equipped with automatic Low/High beam, the risk of a collision on VRU is decreased by 35%.
High definition lighting, the state of the art for ADB also enables considerable stress reduction which is usually caused by the lack of proper visibility at night.
Thanks to the PictureBeam™ Monolithic modules that hold from 2.5K to 4K pixels, the driver can constantly drive in high beam without generating any kind of discomfort for other users such as pedestrians, drivers or or any kind of two wheelers.
It is the only technology on the market that combines a HD ADB with road marking in one module, improving safety for all road users.
DVN : What is the strength of PictureBeam™ Monolithic in comparison with the competition
Valeo : Valeo PictureBeam™ Monolithic is a high definition lighting technology that has several advantages; it is the most efficient HD solution, allowing for high-end lighting performances with lower power consumption.
Thanks to this innovation, Valeo brings a more compact and lighter solution than other HD Lighting systems on the market.
The PictureBeam™ Monolithic technology is the first one to be able to obtain high lighting performances, with a great field of view (35°, against 20° for competing high definition lighting solutions), enabling an amazing ADB function.
In fact, with 3 969 pixels on the road, that can be adjusted individually, the PictureBeam Monolithic provides the most precise and most comfortable high-definition Adaptive Driving Beam.
It goes from 0.2° to 0.3° degrees and can be dimmed from 0 to 100%, allowing a maximisation of the precision of the lighting around any obstacle.
This way, road marking functions are also enabled. Headlamps can project lines that indicate the vehicle's gabarit allowing a better anticipation of trajectories, in under construction zones for example. In the same manner, the technology can project on the road turning intention, therefore facilitating communication with other users such as two wheelers.
All in all, you have all functions in just one module, and to make it easier to integrate, it has been designed as an intelligent standalone module that can be easily included in most car vehicle architectures.