Kyocera Corporation have agreed to acquire 100% ownership of SLD Laser (formally named Soraa Laser Diode). Under the agreement, SLD Laser plan to begin operating as a Kyocera group company upon approval of regulatory authorities.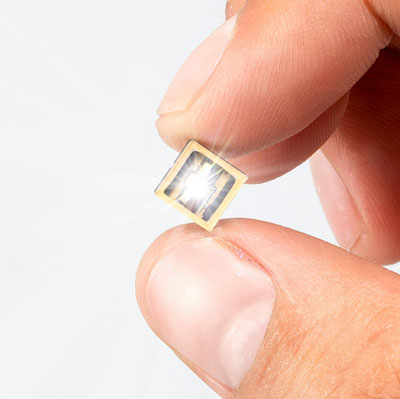 SLD Laser, founded in 2013 as a technology startup by blue- and white-LED pioneer Dr. Shuji Nakamura, are a world leader in the commercialisation of gallium nitride (GaN)-based laser light sources. SLD Laser have won commercial success by developing, manufacturing and marketing innovative laser-based products with high efficiency and luminance for mobility, specialty lighting, consumer, and industrial applications. The company were recently ranked 7th in Fortune magazine's "2020 Best Workplaces in Manufacturing & Production", having promoted an employee-centred corporate culture from the start.
Kyocera say they are committed to expanding and developing their business as well as contributing to the growth of various industries through creating new products and cultivating new markets, aiming to attain great synergies by integrating SLD Laser's advanced GaN expertise with Kyocera's own production technologies and R&D capabilities in fine ceramic-related businesses.
SLD Laser was founded in 2013 by Nobel laureate Dr. Shuji Nakamura, Dr. Steve Denbaars, Dr. James Raring, and Dr. Paul Rudy. Their innovative high luminance laser light sources are used in a wide array of applications including automotive and mobility.
Kyocera Corporation was founded in 1959 as a producer of fine (advanced) ceramics. By combining these engineered materials with metals and integrating them with other technologies, Kyocera have become a leading supplier of industrial and automotive components, semiconductor packages, electronic devices, smart energy systems, printers, copiers, and mobile phones. During the year ended March 31, 2020, the company's consolidated sales revenue totaled USD $15bn.