Xenomatix have developed performant and reliable true solid state lidar sensors suitable for highly demanding ADAS and AD applications from L3 up to L5. They use artificial intelligence to generate highly accurate and high resolution measurements.
Xenomatix sensors features include:
• A built-in camera generating high-density 3D data and 2D images;
• Multi-beam approach;
• Solid state (no moving parts), and
• Excellent scalability and affordability on strength of clever chip technology
Designed to satisfy a range of automotive and industrial applications, including safety and comfort, robotaxis and AGVs, Xenomatix's lidars are also suitable for road construction, maintenance, and surveying applications.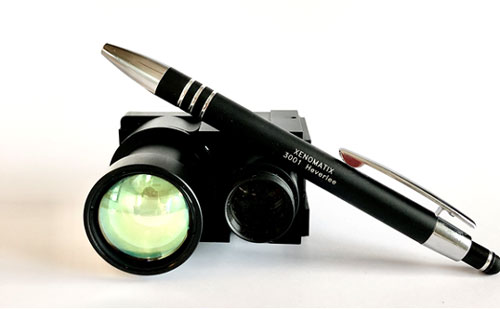 Xenomatix have employees in Belgium, Germany, USA, and China, as well as a solid distribution network in Asia. Other partners and customers include AGC, Marelli-Automotive Lighting, Siemens, Cosworth, Septentrio, Belgian Road Research Centre.
In 2020, Xenomatix has obtained ISO 9001:2015 certification, demonstrating their commitment to safety, quality management, and rigourous validation processes.