Ouster make high-resolution lidar sensors for autonomous vehicles, robotics, heavy industry, and smart infrastructure—and they have the highest resolution sensor for nearly every use case, from long range to wide field of view.
This is a digital lidar. It dramatically simplifies lidar from thousands of analog components to two silicon CMOS chips, two lenses, and a handful of other components. This simpler architecture makes Ouster sensors more reliable, less expensive, and ultimately a better fit for commercial scale applications.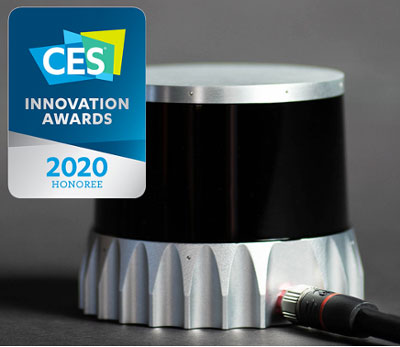 The OS1 family of sensors provides a field of view up to 45 degrees vertically and medium range of up to 120 metres. For long range, the OS2 (photo) has a range over 200 metres and a narrower field of view—22.5 degrees—to give more beam density on targets at range. And the new OS0 sensor has a 90-degree field of view for an ultra-wide view without multiple sensors.