The first DVN Interior workshop will be virtually held on 24 September, to make sure it's accessible to a maximum of the worldwide interior community members. The rubric is New Technologies for Car Interiors and Mobility.
Over 300 high-level decisionmaking professionals and expert attendees are expected, representing global car makers, tier-1&2 suppliers, mobility service and transport companies.
In these times of restricted travel, this will be a grand opportunity for companies to exhibit their offerings side-by-side with other suppliers and startups, and to collect customer and client leads from all over the world.

A best in-class virtual platform built especially for this online event will allow participating companies to showcase their products, services, and capabilities in a virtual booth. Attendees will have the opportunity to plan face-to-face meetings with exhitor representatives during a full week after having visited the virtual booth.
Car interiors are becoming a new product differentiator, allowing drivers and occupants to have a complete new set of activities—relaxing, working, phoning, reading, watching movies, and otherwise like that; the car becomes a mobile lounge. These new usages are pulling for new technologies, and that's what the DVN-Interior e-Workshop is all about.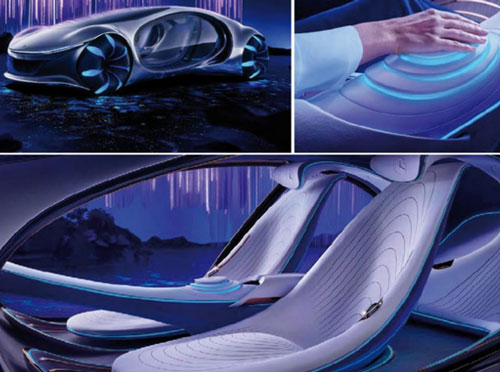 Five sessions are on the docket: Interior as a System; Any Surface Becomes Functional; Seating; Interior Design: Simulation, Software, and Electronics.
20 lectures will be presented by managers and experts involved in car interiors at automakers, suppliers, research and expertise groups, and industry alliances including Audi, BMW, Honda, Adient, Ansys, Brose, Covestro, Dräxlmeier, Faurecia, Future Lighting Technologies, Hella, Marelli, NGHX, Osram Continental, Preh, Recticel, Sensata, Texas Instruments, Valeo, Weisplas, Yole, ZF, EPIC, and ISELED. Yanfeng, ZF, the ISELED Alliance, and EPIC (European Photonics Industry Consortium).
The Workshop will be structured around three keynote speeches and 15 exhibitons. The keynotes will be by Valeo CTO Geoffrey Bouquot on smart technology for smart interiors; Faurecia CTO Christophe Aufrere on cockpits of the future, and one from Streetscope VP and Mobility Futurist Dave Muyres on future mobility's challenges.
This picture shows what a company's virtual booth will look like on the event online platform: text, a photo gallery, company contact information, and even a possible presentation video.