Automobili Pininfarina has a new partnership with Naim Audio, the British hi-fi manufacturer, to create a new level of sonic experiences to prospective owners of the most powerful Italian sports car of all time. News of the partnership was revealed as Automobili Pininfarina prepared a small batch of prototype Battista hypercars for the final stages of a rigorous test program earlier this month.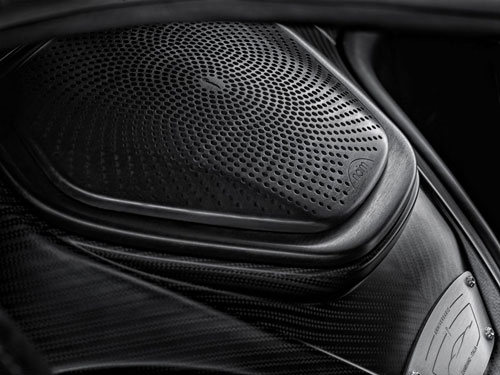 Every Battista will be hand-crafted by Pininfarina in Cambiano near Turin, Italy, with deliveries to clients worldwide beginning early in 2021. No more than 150 of them will be created, each specified with a bespoke in-car sound system by the award-winning Naim Audio.
The Battista is a hyper-fast (400km/h, 0-100 km/h in 1.9s) fully electric vehicle. Pininfarina and Naim Engineers took the opportunity to create a real new sound experience, which fits with the design of the car and its EV specific characteristics. The newly developed audio system delivers 1.3 kilowatts(!) of sonic power through 10 speakers arranged inside the cabin, featuring a Dual Voice Coil Subwoofer located between driver and passenger seats, with super-tweeters amplifying higher frequencies situated behind the seats and in the panels of the Battista's butterfly doors.
Naim Audio has drawn on the expertise of its fellow French VerVent Audio brand Focal to optimize all speakers for their unique environment, while Naim Audio masters have tuned the hypercar's amplification and built-in Digital Signal Processing (DSP) system to deliver exceptional in-car audio, with a truly immersive listening experience. Tuning is optimized for both driver and passenger: a symmetrical speaker layout creates an auditorium-like studio effect, with a realism and ambience that will make it seem as if musicians are playing right there inside the car.