Balancing the styling aspects of vehicle integration with functionality is becoming increasingly important. The table below lists the various locations that a lidar could be integrated in a car. Each presents different challenges in achieving the right balance of performance, styling, reliability, and durability.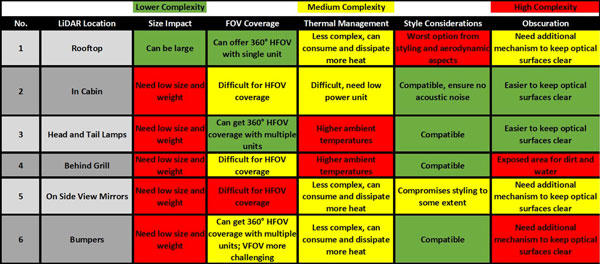 ---
Innoviz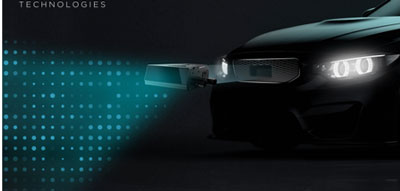 In the new BMW iNEXT electric carto be launched in 2021, the lidar is integrated within the front grill.
Going forward, Innoviz intend to follow the same principles for vehicle integration in the side and rear panels to enable 360° FOV.
Ouster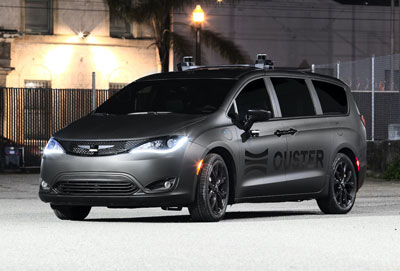 Ouster's approach to integration on a rooftop (HFOV of 360°) or lower FOV (180°) for the engine mounted on side-view mirrors or behind the grill. For other mounting locations, they can simply offer the flash solution with a more limited HFOV (60°) that can be embedded through body panels and headlamp locations.
Sense Photonics
Engines can be mounted at independent locations in the vehicle. As an example, the transmit engine can be mounted within the headlamp assemblies while the receive engine along with its processing electronics could be mounted behind the windshield. This enables simpler cleaning solutions and protects the optics from dirt, stone chipping, and sand abrasion. The windshield and headlamp glass surfaces need basic anti-reflection coatings to enable 940 nm transmission.
Baraja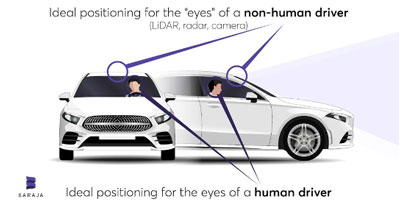 The passive optics portion can now be deployed behind the windshield or within the headlamp assemblies while the active optics can reside in other areas where active cooling is more manageable.
Modularity can be beneficial in terms of form factor constraints and allow for more optimal locations for thermal management.

Automotive Tier 1 suppliers have a wealth of knowledge regarding the myriad issues that can arise due to integration and real world testing. Working with them can help to proactively address potential issues before they emerge and require expensive re-designs.