Former Seat design director Alejandro Mesonero-Romanos, 52, will join Renault "to strengthen the design team," the source said, adding that he will report to Renault Group design boss Laurens van den Acker.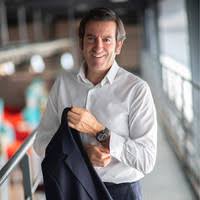 A Seat spokesperson confirmed that Mesonero-Romanos had left the company at his own request. "Seat thanks Mesonero-Romanos for his excellent work at the head of the design team over the past nine years and wishes him all the best for the future," Seat said. – In 1994, Mesonero-Romanos started his career joining Seat's design department. During his first seven years within the Volkswagen Group, he led exterior design for several Seat, Volkswagen, Audi and Lamborghini brand projects.
– In 2001, he joined Renault in Paris, to be from 2007 to 2009 the head of the advanced design department. He left that post to become design director at Renault Samsung Motors in South Korea.
– In 2011, Mesonero-Romanos returned to Seat as head of design, where his work contributed to the financial turnaround of a brand that had suffered years of deep losses. The introduction of a series of successful SUVs, the Ateca, Arona and Tarraco, helped make Seat profitable again.
He also designed the fifth-generation Ibiza small car and the latest two generations of the Leon family of compact models. He also shaped models such as the Formentor and Tavascan as stand-alone models for Seat's Cupra subbrand.