Self-driving technology startup Aurora have a new lidar sensor developed in-house, called FirstLight. It's been under testing and development on Aurora's vehicles to help the perception system to see and track objects farther, faster, and with greater precision.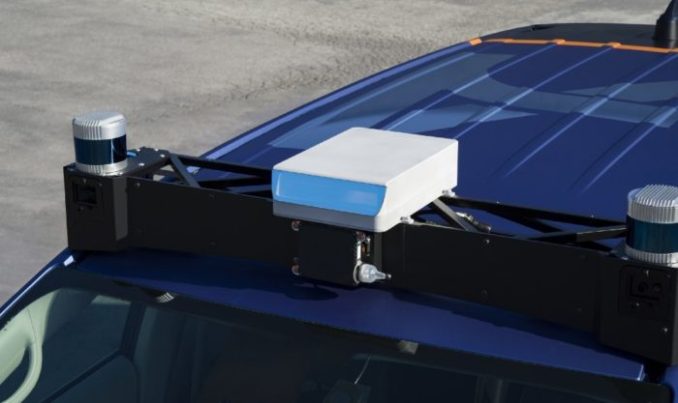 Aurora acquired lidar company Blackmore last year for the latter company's expertise in FMCW (frequency-modulated constant-wave) lidar technology. With it, Aurora say they can determine the location of objects and precisely measure their velocity at the same time using the Doppler Effect.
Compared to conventional AM (amplitude-modulated) lidar system, FMCW lidars can see even low-reflectivity targets beyond 300 metres. Aurora's FMCW lidar operates in the 1550-nm wavelength band, allowing the sensors to broadcast stronger light pulses while still meeting eye safety standards.