The DVN Interior conference participant roster is shaping up nicely with confirmed speakers from the likes of Covestro, EPIC, Faurecia, ISELED, Marelli, Osram-Continental, Recticel, Valeo, Texas Instrument, and many startups. With another batch of confirmation to be announced soon, the conference will cover all emerging technology you need to embrace to better understand what is the car interior of the future. Sign up here!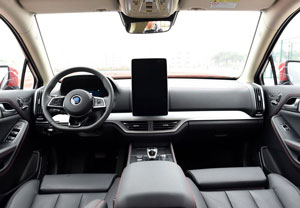 In this week's Design Lounge, you'll find the latest chapter in our mobility trajectory series, looking at Škoda/SEAT design language in context of the broader VW Group's philosophy. And this week we bring you the first in an on running series of article on interior lighting integration—a subject of growing importance, and we're here to help you get and stay up to speed on it. We'll start out by presenting a variety of lighting integration technologies.
Our In-Depth presents the booming new Chinese EV industry—now's the time to take a serious look at which vehicles from what makers might first set wheel in the Western world, their interior approach and how they're leveraging EV-specific architecture and digital equipment and differentiating EV versus ICE interiors.
We're glad you're here and proud to present this latest edition of DVN-I. Not a subscriber yet? Register here!
Sincerely yours,