This week, we take a look at an article about Cibié lights, published in a British driving enthusiast magazine in 1976. At that time, most UK vehicles used sealed beam headlamps, halogens were the newest technology beginning to gain some traction, and Cibié had just won the race (against Lucas, as it happens) to commercialise a "Z-beam" headlamp—the first innovation in low-beam cutoff shape in two decades, which could dramatically improve seeing distance in traffic without increasing glare (sound familiar?).
After that, keep reading for a reflash of a German study from 13 years ago, analysing crash data from cars with halogen vs. HID headlamps.
A Visit To Cibie: The French Home of Powerful Illumination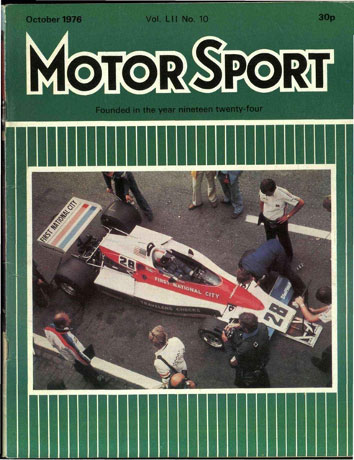 This article was written by one Clive Richardson and published in the October 1976 issue of Motor Sport magazine. The article was written after a visit to Cibié's French production plant and was a mix of technical information about cutting-edge vehicle lighting technology and promotional information about Cibié specifically. Herewith, an excerpt:
"If readers were asked who produces more car lights than anybody else in Europe, ten to one they'd reply Lucas, or maybe Bosch. They'd be wrong. Number One in Europe in the car lighting business is the French company of Cibié. In 1975 alone, Cibié manufactured no less than nine million car lamps, one million motorcycle lamps and three million front and rear light clusters.
Unless they're very bad or brilliantly good, most of us take lights for granted. But sit in a Lancia Stratos at 100 m.p.h. through a rally forest special stage at night behind the artificial daylight of six halogen lights, as I have, and lights take on rather more significance. And those Lancia lights, in common with those of practically all the quickest rally cars in Europe, apart from Datsun and Leyland, I think, are Cibié. There's no question of nationalistic pride among the world's teams; they must have the best and the best lights for rallying are Cibié.

"Earlier this year, Cibié announced for sale a new concept in headlamps, the Z-beam. To celebrate, and to give Cibié's general activities more exposure, we visited the company's Paris headquarters at Bobigny and the largest of the satellite manufacturing plants at Angers. What promised to be a boring subject turned out to be fascinating. The Chairman and owner is Pierre Cibié, at 66 an amazingly modest, unassuming patriarch, an appearance which conceals the brain of one of the world's foremost lighting engineers.
"At midnight we were dragged away from a gastronomic experience at Versailles to the chilly expanse of the nearby Guyancourt airfield for a demonstration of the Z-beam halogen headlamps. Conventional headlights use a V-shaped beam, horizontal towards the road centre, sloping upwards at 15 degrees towards the kerb. On motorways particularly this can lead to annoying, even dangerous mirror dazzle for cars being overtaken. The Z-beam eradicates this and dazzle on left-hand bends (in British terms) by employing two horizontal beams, the kerbside one higher than the other, but never higher than the height of the lamps, linked together by a third line at 45 degrees. The central limit, at 45°, makes it possible to increase considerably the distance of the light projected in front of the vehicle, on the [British] left-hand side. By contrast with the scientific, computerised methods used to achieve this breakthrough in glass and lens design, which we had seen earlier in the laboratories, the method of demonstration, which involved us driving a fleet of Renaults towards the Dodge Monaco or having it attack us from behind, seemed crude, but proved inarguably the Z-beam's worth.
"Headlamp development and production is a far-too-complex thing to deal with here, encompassing such Tomorrow's World-type equipment as laser beam checks for optical prisms. I was left a little bit dumbfounded by it all and with even more admiration for Cibié products than I have always had. Unfortunately we could not see the centre of the company's competition activities, but a string of successes in events like the Monte Carlo Rally, the Safari and Le Mans speak for themselves.
Xenon Headlights Save Lives: TUV Rheinland Survey in 2007
TÜV published a study in September 2007 on the safety effects of HID headlamps. Here's a review of DVN's coverage at the time:
"Equipping cars with Xenon headlights save lives. That's the finding of a study just published by TÜV Rheinland. If all vehicles registered in Germany were equipped with Xenon headlights instead of conventional halogen ones, it would be possible to reduce the number of serious accidents occurring at night on country roads by over 50% each year, and by much as 30% on motorways. This in turn equates to a total of 6% fewer accidents involving casualties and 18% fewer fatalities. The investigation by TÜV Rheinland is based on a study by the Federal Highway Research Institute (BASt). Its study finds that between 1991 and 2002 the number of road traffic accidents occurring at night in Germany involving casualties decreased more significantly than the number of accidents occurring during the day.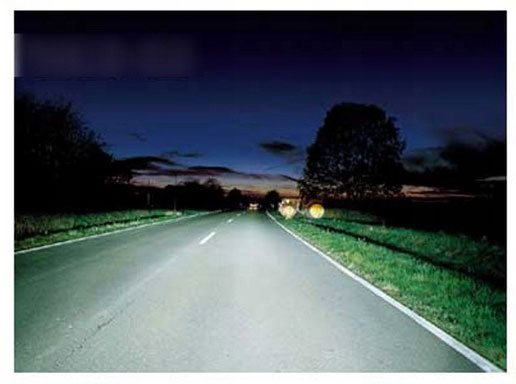 "The objective of the current study was to find out whether or not there is a correlation between this drop in the number of accidents and innovative developments in the area of vehicle lighting—more specifically, the introduction of Xenon headlights. 'To find this out, we compared the rate of accidents involving high-end cars with and without Xenon headlights. We were able to prove that on country roads and motorways Xenon headlights have a statistically significant influence on the accident rate and, what is more, irrespective of other technical innovations such as anti-lock brakes and ESP', says TÜV Rheinland expert Dr. Hendrik Schäbe. As to be expected, Xenon headlights have no influence on the accident rate in urben traffic due to there being sufficient street lighting in cities. Currently, only around 10% of all cars registered in Germany are fitted with Xenon lights. 'And this despite the fact that the number of nighttime accidents is continuing to decrease with the increasing proportion of Xenon headlights. Our analysis substantiates this', explains Schäbe."