Automotive Lighting was founded in 1999 as a 50:50 joint venture between the vehicle lighting operations of Magneti Marelli and those of Robert Bosch. In 2001, Magneti Marelli increased their stake from 50% to 75%, and in 2004 bought out Bosch entire, so AL became fully a Magneti Marelli operation.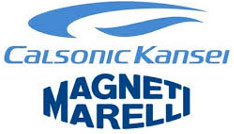 Magneti Marelli was acquired by Calsonic Kansei, and in May 2019 the two companies united to create one of the world's largest independent automotive suppliers under the Marelli marque. With a strong track record in innovation and manufacturing excellence, Marelli's mission is to transform the future of mobility by working with customers and partners to create a safer, greener, and better-connected world.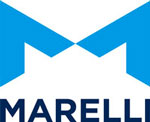 With around 62,000 employees worldwide, the Marelli footprint includes 170 facilities and R&D centres across Asia, the Americas, Europe, and Africa, generating revenues of €14.6bn in 2018.

Marelli Automotive Lighting's headquarters is in Reutlingen, Germany; AL's business is divided into three units—headlamps, rear lamps and ECU—with dedicated production units reflecting the different technologies use. Marelli-AL supply all the world's major automakers including Volkswagen, Daimler, BMW, FCA, Ford, GM, PSA, and Renault. The company also supply Honda and Mazda in Japan, and their transplants worldwide. This makes Marelli a global player in vehicle lighting, one of the largest worldwide suppliers in front and rear lighting, up there with the likes of Koito, Valeo, and Hella.
In DVN's previous report on the Automotive Lighting company in 2008, their sales—mainly centred in Europe—were at €1.6bn with 11,700 employees. Now the figures are €3.9bn and 20,500 employees with a much more global distribution. That's a huge growth rate, more than 11 per cent per year.
CEO Silvain Dubois considers the company a well-established lighting supplier, with the critical size, global footprint, and a well-balanced customer portfolio. The company's challenges are to adapt continuously to new technologies such as mass-market full LED headlighting solutions, democratisation of ADB, and development of DLP and laser for high-end applications. To meet these challenges, AL have built a clear strategy of standardisation and modularisation. Their library includes e-Light, s-Light, k-Light, m-Light, adn d-Light modules which can be configured to meet most automaker specifications and requirements for volume, mass, functions, and cost.
For high end systems, AL offer all the relevant technologies: laser, sensors, OLEDs, new lighting functions, matrix, ADB with all technologies of digitalisation for front and rear lights.
Marelli AL have been winning awards lately, too: in 2015 they won a Red Dot Design Award for the matrix headlamp on the Audi TT, in 2019 the CES Innovation Award for Smart Corner, and this year the Pace Award for their h-Digi lighting module.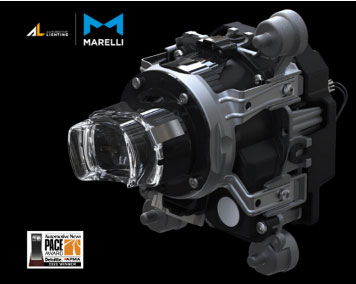 AL were first to market a DMD-based ADB with Mercedes-Benz, and then on the Audi e-Tron.
The supplier's main strengths are lighting technology leadership, a great portfolio with innovative projects and high-volume projects, a good structure in terms of production and location, and a good image in technology. Read much more in the DVN Report on Marelli Automotive Lighting.