The COVID-19 pandemic has had a severe, crushing impact on the global automotive industry, disrupting manufacturing, supply, and trade all over the planet. This is placing intense pressure on an industry already coping with reduced global demand, and likely will lead to increased merger and acquisition activity.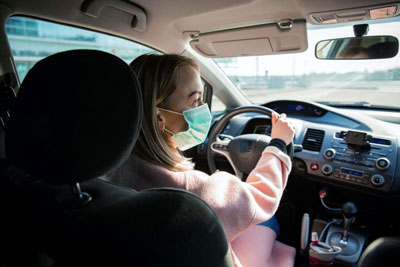 This global wave will have many consequences, and we're just guessing as we progressively resume, such as a new definition of safety and hygiene all along the value chain, including car usage, and to re-assess supply chain and risk management.
To rethink the definition of safety and hygiene, employee, customer and regulations will impose very demanding, exacting tasks especially for whatever creates physical contact. As far as product is concerned, we've talked already about interior air quality and surface cleanliness, and that's far from the extent of it. New ideas will pop up everywhere, as soon people are back to work.
As stricter safety and hygiene rules and practices become the norm at home and at work, so too must this apply during transportation, for the car is a very private family living room within our home/transportation/office lifeline! But as new mobility progresses, human interaction will have to be rethought in term of social distancing—a steep challenge given the interactive nature of car pooling and public transport.
Car interior use cases, materials, and technology must now evolve at an even faster pace, and DVN Interior is here to keep you informed and up to date about it. If you've not yet subscribed, do it now!
As the industry has been put under a kind of bell jar protection, there's less to report, and we take advantage of the situation to step back and take a snapshot of today's situation for interior lighting and to review the history of center/floor console space. Enjoy!
Our first 2020 report on Interior Trends will be published the end of next week, and if you've not yet signed for our 1st DVN Interior Workshop in Darmstadt on 23-24 September, you may register here.
Keep well and stay safe!