Elba are a tier-1 lighting supplier in Romania with main activities in the vehicle lighting sector, followed by general lighting, moulding, and electronics. With revenues around €60m—significantly lower than their main global or European competitors—what draws attention is their business model and approach towards the market, which differ significantly to those of the big-name makers.
CEO Bogdan Cocian says "While our competition is focusing on highly [expensive] R&D efforts to bring latest cutting-edge innovations initially in the high end models, our mission is to bring meaningful changes with high added value impacting security, comfort, and CO2 reduction to the mass market, at an affordable price. Our main competencies reside in the design-to-cost and design-to-quality approaches, focusing on the car models in the entry and middle range segments".
Founded in 1921, Elba started as a lighting manufacturer for the industrial sector. In 1945 the company were nationalised. That lasted until the 1990s; after the 1989 Romanian Revolution Elba's workers bought the company, leading to today's shareholder model of being owned solely by current and former employees. Elba's entry in the vehicle lighting area was in the 1950s, and in the late 1960s they started the first high-volume series deliveries for the Dacia car manufactured in Romania under Renault licence.
In 2013, Elba went through an important transformation with the construction of their new manufacturing plant covering an area of more than 80,000 m2 and built on an investment of €50m. Currently with an average of 1,100 employees, Elba's capabilities cover the entire production process from concept to manufacturing and testing, exceeding 10 million products sold globally each year.

More than 60% of the company's revenue is generated as a tier-1 supplier in the vehicle lighting sector; Renault Nissan and VW Group are Elba's most important customers, mainly for the entry and middle-range car models of both groups. An online video presents a flashy show-and-tell of Elba's car lighting works.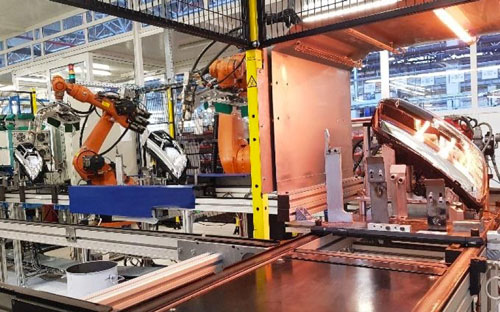 In the technical lighting area, Elba's portfolio includes highly efficient LED products for street, pedestrian, architectural, and office lighting, and they're recognised as a reference supplier for industrial and ATEX (explosive-atmosphere area) lighting.
To efficiently manage costs, Elba have their own tooling shop where the most critical injection and stamping moulds are made using automation processes developed in house. Automotive business director Nicolae Motateanu says "This activity is key to the efficiency and quality level of our industrial process—therefore, we consider it imperative to keep critical tools & process conception in-house". Both for internal needs and as well as a source of additional revenue, the company invested in specific laboratory capabilities for the vehicle lighting sector, from photometry to EMC and electromechanical capabilities allowing around 70% of necessary tests to be done in-house.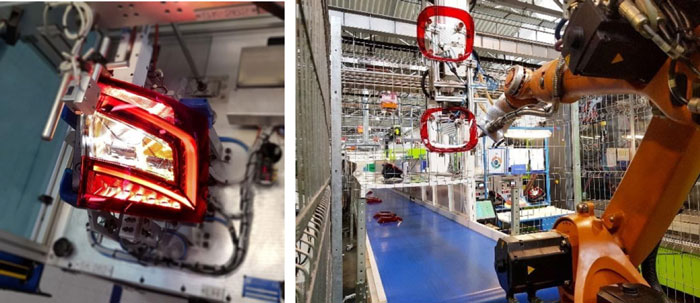 In the technical lighting sector, Elba just finished renewing all product range with the latest generation high efficiency LED technology, together with a weight reduction of their automotive products, to prune energy consumption and lower CO2 emissions.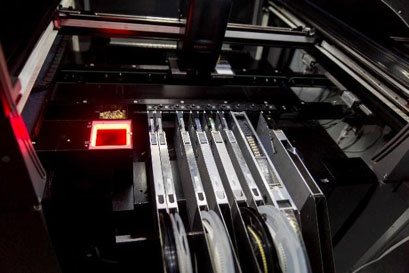 CEO Cocian says "LED technology is now affordable and has enabled a technological revolution in both technical and automotive lighting applications, with significant impact in energy reductions with net efficiency already converging towards 200 lm/w for several applications".
Another development direction in automotive lighting taken into account by the group involves the integration of interactive intelligent solutions meant to improve driver safety and comfort. Cocian's take: "While pixels, ADB and laser tech do not yet enter the EcoLED lighting budget of the entry-level segment, we strongly expect to achieve several significant steps in the next five years, as several technologies will reach mass market maturity".
Elba invest over €5m annually in technology, striving to provide the best-adapted products in the highest quality, with highly efficient manufacturing activities. The technical lighting industry has been developing very rapidly in recent years; here the LEDification process took place a bit earlier than in automotive; Elba decided to end production of all incandescent and fluorescent luminaires by 1 January 2020.
Interview with Elba CEO Bogdan Cocian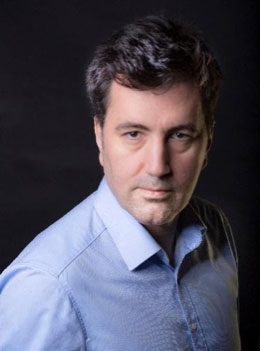 Bogdan Cocian studied engineering at the famous French "École Centrale de Paris". Returning to Romania after working in business strategy roles with clients across Europe, Asia, and South America, he joined Elba in 2012; in 2015 he became CEO.
DVN: What does it look like for a small company like Elba to innovate?
Bogdan Cocian: I strongly believe that innovation is synonymous with progress, so I am always looking for new solutions and effective approaches, That's why we devote all our efforts to transform the challenges in our business sector into profitable opportunities. We have to innovate, especially when it comes to meeting directives relating to sustainability. Here, the organisation is concentrating on weight reduction of its automotive products and continuing what I call LEDification across the board.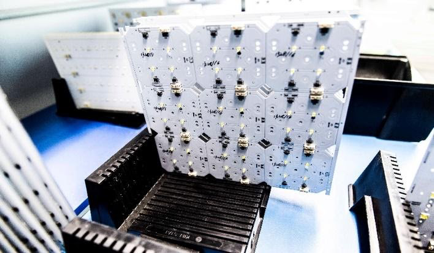 Although not one of the big players in the global automotive lighting sector, we are thrilled to be Elba, a small but agile and fast-growing company with a different business model and a pragmatic vision towards delivering relevant solutions for the mass market segment.
DVN: What about LED developments?
B.C.: Modern LED technology has enabled a technological revolution in automotive lighting and our R&D team are continuously involved in the development of new headlights and rear lamps for mass production. Thus, based on our specific competencies for design-to-cost and design-to-quality, we bring meaningful innovation into the market at an affordable price.
DVN: and about software?
B.C.: Advancement of technology is another Elba focus, particularly in the realm of software development. The arrival of 5G will bring us a step closer in the connectivity area. We expect to have several solutions that require large amounts of data, from AR-based apps for an improved car-buying experience to improved driver experience, personalisation, predictive maintenance and so on. Although today's Elba has a clear production-based profile, this shift towards electronics and software-based solutions in our sector is a key element of our future development. For this reason, we are studying the opportunity to create either from scratch or through an external acquisition of a software business unit. 
DVN: During the present difficulties, what is your situation at home, the situation of Elba, and the situation in your country?
B.C.: We've reduced the activity for the automotive sector to the development of new projects, while the demand from the car makers has been limited. However, this is also an opportunity to optimise the shop floor and do maintenance tasks that were hard to plan before summer. Our moulding and technical lighting activities are going as usual—the demand for antibacterial UV lighting for medical facilities has been very high since the beginning of March. For the moment in Romania, while we have fewer cases than other countries, the situation is similar to what we see in most EU countries: a state of emergency has been declared and people's movement is being limited. We are still able to go to work, buy food or medication, and make short walks around the house.
Testimonial
DVN asked Paul-Henri Matha, Volvo Cars' Exterior Lighting Technical Leader, to describe his relationship with Bogdan and Elba. Here's what he had to say:
"I was really pleased to work very closely with Elba during my time in Romania between 2012 and 2015 when I developed lighting parts for Dacia in the Renault Group. Bogdan has strongly transformed the Elba company with a lot of improvement (new plant, new machines, development of a complete R&D team). During this period, Elba developed by themselves their first rear lamp for the Dacia Duster and after that the Sandero and Logan models, and began new business with other OEMs. We were pleased to help them to grow and to increase their skills. I am very pleased to see that Elba are still growing in 2020, and I wish them the best thing for the coming years"