Thie 10th SIA VISION Congress will be held (assuming the world is back to normal) on 7–8 October, at Cité des Sciences et de l'Industrie in Paris. As always, it will bring together the world's thinkers, researchers, experts, practitioners, and suppliers in the variety of fields that make up the driver and vehicle vision community. Nighttime drive-and-ride trials, the unique star attraction of the VISION event, will be carried out on test tracks at Mortefontaine to demonstrate the latest innovations practically, so as to allow real-world assessment of their effectiveness in improving safety and comfort while driving at night.

The VISION Congress Scientific Committee's 20 members met at the beginning of this montth to select 23 abstracts concerning lighting and 12 abstracts concerning ADAS.
Authors are now informed, and the program is finalised. We will have:

• Keynotes from PSA R&D Director Nicolas Morel and from Stephane Buffat, who directs the LAB accidentology, biomechanics, and human behaviour laboratory in France.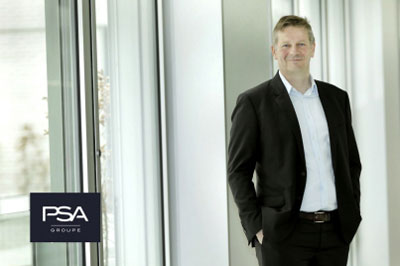 • Six sessions on lighting: headlamp technologies, ADB technologies, lighting communication, signal lamp technologies, styling and safety, and rating systems; this last session will be extended with a discussion on this important subject of headlamp rating. The selected speakers of these sessions are from automakers Audi, BMW, Honda, PSA, Renault, and SEAT; from set makers Hella, Hyundai Mobis, Koito, Marelli Automotive Lighting, Odelo, Stanley, Valeo, Varroc, and ZKW; from tier-2 suppliers Lumileds and Osram, and from research bodies ELS, LRC, and TU Darmstadt.
• Three sessions on ADAS: development and architecture, expanding sensor visibility, and ADA systems. The selected speakers are from Cyclope AI, ELS, Elektrobit, Hyundai Mobis, Intempora, Lynred, Valeo, Varroc, and Yole Développement.
• A panel discussion to discuss challenges, benefits, and drawbacks of sensor integration in headlamps and front-ends.
• Eight posters on lighting and ADAS.
The night drives will be held the evening of 6 October, this time before the two days of the congress on 7–8 October to help attendees to directely arrive at the track area from the airport and to allow the drivers to totally follow the lectures. This will also give attendees the chance to discuss their observations during the night drives in context of the lectures and panel discussion.

Expo booths are fully booked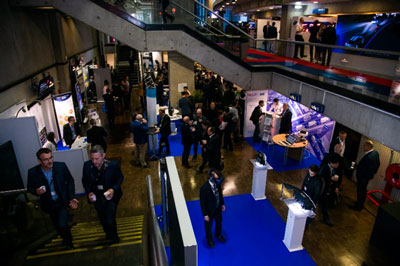 More information and pictures/video of the previous 2018 VISION Congress are available online.