The greatest French economic newspaper «Les Echos» published in its last week-end magazine, an article considering ADB as one of the 75 «things», as places, restaurants, personnalities, products and technologies we could discover in Paris.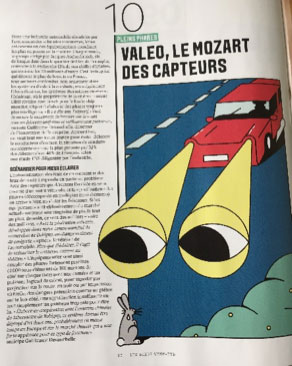 «Les Echos» gave the opportunity to Guillaume Devauchelle, director of innovation at Valeo, to explain what is ADB and its benefit. Guillaume explains the change of automotive lighting from a component to create a powerful an uniform light to a real system with a camera, a ECU, and sometimes million of µLEDS able to send the photons like we need.
We could be proud that a lighting technology is present in a such ranking, and also that it is the unique technology in automotive includes in the 75 «things».