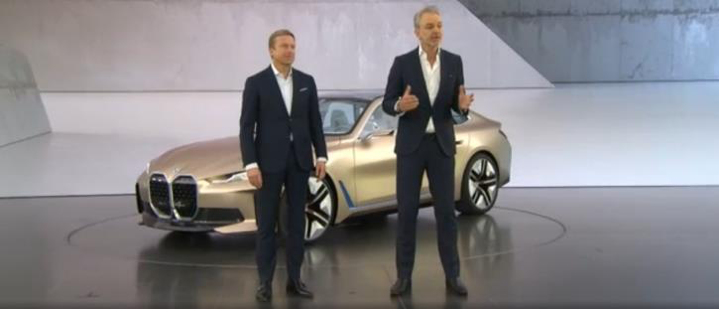 The 90th annual Geneva motor show was cancelled three days before its press-preview opening date, on concerns over the spread of the coronavirus that causes COVID-19. Nevertheless, in this week's edition of DVN-Interior you'll find almost everything you wanted to know about what would have been presented.
Most Automakers livestreamed their launches and communications at the date and time originally planned for press days, with some exploring ideas on alternative ways to showcase their products.
Our in-depth piece this week covers most of the new models, interior news will cover cars with interesting published innovative interior technology, and The Design Lounge is focusing on directional concepts, and what they tell us about interior evolutions.
Until recently, makers still found in this type of event a vector of image allowing them to take advantage of the media exposure to publicize their latest models to the greatest number of people. But that was before the advent and explosive uptake over the last decade's time of social media, which facilitates day-to-day communication, community building and maintenance, and targeted advertising in ways that speak often and directly to individuals. Moreover, some brands now prefer to organize their own presentations so as not to be "drowned" in the media flow of trade fairs.
With travel and transport costs to and from the location, the booth (and its fixtures, fittings, lighting, and decor), the logistics and the staff, being present at a show is very expensive for a manufacturer—the cost can run into the double digits of millions of euros or dollars. So even before the cancellation, many makers decided not to participate. Ford, Nissan, Jaguar, Land Rover, Peugeot, Citroën, DS, Opel, and Lamborghini all made up their minds to sit out; they considered the return on investment unfavorable.
Organizers of traditional auto shows are experimenting with formula changes in an attempt to launch a new dynamic: Tokyo became a techno recreation park, NAIAS in Detroit changes from dreary winter to bright summer dates, IAA in Frankfurt goes to Munich and re-centers around mobility, Paris Mondial changes concept…the list goes on.
As good things come from bad, let's hope Geneva reinvents itself for 2021!
Sincerely yours,