After opening the R&D center in Krakow, the company has now opened a new facility specialized in headlamps manufacturing in Niemce. The plant brings more than 350 new jobs.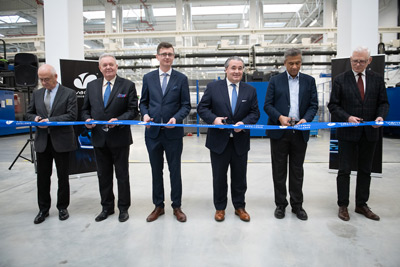 "The investment in this new facility is another step forward for our company's global growth that will help us maintain strong competitiveness in our industry." said Stephane Vedie, President and CEO, Varroc Lighting Systems.
The new manufacturing facility meets the highest standards in production logistics, automation and safety in the Lublin region. The premises feature a total area of 25,000 m2 with injection molding machines, hard coating line, metallizing machines, and assembly lines. The new facility will produce a full range of headlamps with a capacity of 3 600 000 headlamps.
One of the biggest innovations of the new facility is the so-called Virtual Factory. This program will help to strengthen online communication in production in real time.
In addition to manufacturing positions, the company is mainly looking for experts who have higher levels of technical education or want to further develop their careers in technical positions with higher added value.
Varroc LS is a premier developer and manufacturer of external lighting systems and vehicle control electronics for the automotive and two-wheeler industries. Headquartered in Plymouth, Michigan, U.S., the company has more than 8,500 employees worldwide with operations in 17 countries.