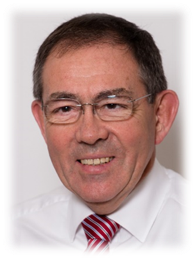 When Geoff Draper informed me about his decision to leave the GTB presidency to relax and enjoy time with his wife Ann and their family, at first I didn't believe him—like me, he loves vehicle lighting and I just couldn't imagine him getting off the lighting community's boat. But it's really true.
Geoff, all the lighting community is sad to see you go, and astonished that vehicle lighting regulation's dean, the GTB President of over a decade's time is hanging it up. You've brought such animated passion to the DVN Workshops, and it's hard to accept your departure just when the boring regulation sessions were becoming pleasant things to anticpate eagerly. Be proud, good sir, of your crowning achievement, shepherding the massive rebuild of the UN Regulations on vehicle lighting to successful fruition.
After a long career in product design, manufacturing, project management, marketing, and senior management at Lucas, Carello, Magneti Marelli, and Koito, Geoff Draper became President of GTB in 2009. With the strong support of his colleagues of the General Assembly and Administrative Committee, he has successfully completed the restructuring of GTB. This will ensure that GTB continues to remain relevant as the unique NGO capable of bringing together all stakeholders of our global lighting community.
He will continue in his role as GTB President, including chair of the Administrative Committee, until the end of this year, but intends to stop all his professionnal activities by 31 May 2020, just after the DVN Tokyo Workshop. This week we bring you his report concerning the GTB meeting held this month in Den Haag, Netherlands.
Sincerely yours,